EvoPlay – the Newest Sri Lankan Digital Advertising Platform Launched
Sri Lanka's foremost entertainment brand Evoke International Limited continues to establish dynamic and latest technologies to the Mobile Services and Entertainment industries of Sri Lanka. EVOPLAY, the recently launched web and app-based flagship product of Evoke International Limited is an on-demand platform designed as the go-to app to access and view Sri Lankan movies, teledramas, talk shows, music videos and other content across sports, comedy, pop culture, documentaries, astrology etc. All these content segments are available just a click away, anytime, from anywhere in the world, completely free of subscription fees.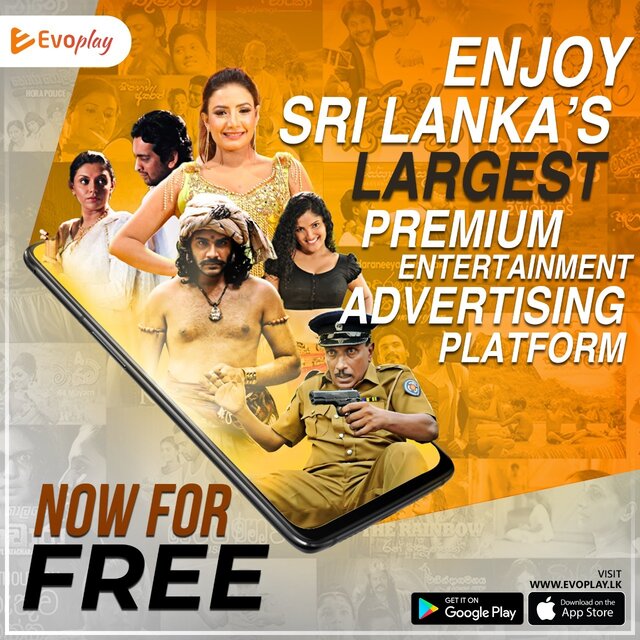 Founded in 2008, Evoke International Limited is a leading aggregator and platform provider for movies, music videos and other content in the country and the number one YouTube channel in Sri Lanka. It also holds the mobile distribution rights to the most popular movies and teledramas of legendary personalities such as Tissa Nagodawithana, Sunil T and Udayakantha Warnasuriya, along with a library that spans from the 50s to date.
Offering an assortment of entertainment aspects from classical to the latest, EVOPLAY spans across a variety of genres with around 10,000 + content hours available through Android, IOS & WEB. It can be accessed by visiting Evoplay.lk website or by downloading the app. EVOPLAY hit an exceptional milestone recently when it became the #2 trending app for entertainment on AppStore and the Play Store during September and October 2021.
EVOPLAY, for the first time in Sri Lanka, offers the opportunity for brands to advertise on local premium content such as movies and teledramas so that they can maximize their reach within the local target audience spread across the globe. This indicates a new age in the consumer advertising experience and Evoke International's strategy to build a single advertising platform to the Sri Lankan audience and offer marketers a massive scale.
Evoke International Limited primarily concentrates on offering Value Added Services (VAS) to telecommunication providers. It also offers a wide range of innovative, data-driven, and customer-centric products including mobile & web applications, WAP products, IVR & voice services, SMSC, content aggregation, content production & digital media. The company stands tall among the competitors in Sri Lanka, making them the only company to own content and deliver them through their own platforms to businesses and users alike.
END