Pelwatte offers exclusive offer in partnership with Keells
Pelwatte Dairy Industries welcomes the festive season of Christmas and December with an exclusive partnership with Keells offering their signature Salted Butter at a concessionary discount of 15% off from the 01st to the 31st December 2021.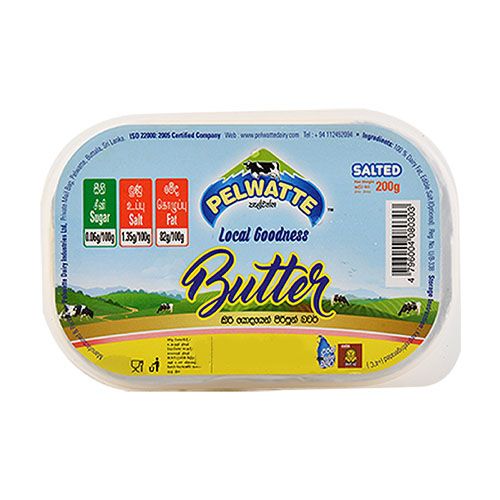 Commenting on the offer, Chaminda Pathirana – Channel Manager, Modern Trade said, "Its that season when Kitchens will be full of laughter and excitement and a time where families, friends and communities get together and divulge the food; and Pelwatte is humbled to give them the opportunity to indulge into their product of choice."
Pelwatte butter is produced using the fat from locally sourced milk, is high in nutrients and healthy as well; the butter is made from the fat in fresh milk with no added preservatives. Fresh milk contains about 84 % fat and the process of butter production tends to increase the fat percentage so in order to control the fat percentage a standardization process is used which is also another reason as to why Pelwatte Butter is considered all-natural. They are manufactured to the highest quality standards and have no artificial preservatives added to extend shelf life.
Pelwatte Dairy has always aimed to supply the country's domestic milk demand while also improving the socioeconomic position of local dairy farmers. While maintaining the country's milk self-sufficiency remains the major goal, Pelwatte Dairy helps farmers, their livelihoods, and their families in a variety of ways, empowering them and driving their own, as well as the country's prosperity.
About Pelwatte Dairy: Having set up in 2006, Pelwatte Dairy, which specializes in milk processing, animal feed and dairy products is one of the Sri Lankan brands that successfully saves the outflow of foreign exchange for dairy product imports from abroad. The Company is ambitious to develop the dairy cattle husbandry in Sri Lanka with a view to establish a continuous and trustworthy flow of quality raw materials to the dairy industry. An ISO 22000:2018 certified Company, Pelwatte Dairy owns one of the most modern dairy factories (designed around Danish technology) that operates in Sri Lankan dairy sector at present.