Bling sets a new benchmark completing over 150 International & Local Virtual AGMs, EGMs & Conferences in 2020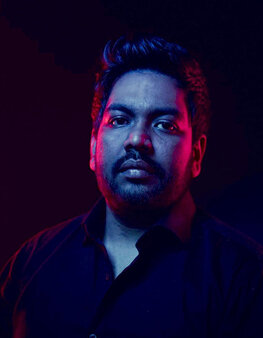 The best event planning companies know that bringing people together – for personal networking, partnership opportunities, product launches, conferences, and everything in between have to be backed by innovative digital technologies to differentiate from the rest. Bling Productions (Pvt) Ltd, one of the leading bespoke event productions companies in Sri Lanka has marked yet another milestone in its 10 year long journey by completing over 150 international and local events conducted virtually over the course of the past 08 months including more than 120 Annual General Meetings (AGMs) and Extraordinary General Meetings (EGMs), further reinforcing its market dominance industry-wide.
Bling pledges world-class personalized solutions for all virtual meetings, conferences, Virtual 3D exhibitions and walk through Tours, virtual and hybrid AGMs and EGMs, Virtual Voting Systems, Live streaming concerts and theatre productions, Live and recording productions of Unreal engine, mixed and built-in Realty as well as virtual interactive games and polls. As an end-to-end event production company, Bling incorporates all of the elements needed to make an event highly successful irrespective of size, theme, or location, with the vision of creating lasting moments out of dreams. Whether in need of strengthening client relationships, to integrate new members of staff, kick-start learning and development, to engage in team building, execute AGMs, EGMs, and conferences, or simply throw a memorable theatre event, Bling provides the right support as a client-centric entity.
Commenting on the successful run in the year 2020, Director/ Head of Production and Design at Bling Productions (Pvt) Ltd, Marlon Jesudason said, "It is quite an achievement to have been able to end 2020, a year marred by the pandemic on a high note having conducted more than 120 AGMs and EGMs. We are proud of our innovative offerings which have propelled us to be a leader in event productions in the virtual space while our industry was brought to a standstill. Our team of highly talented and passionate individuals have made sure that we provide an unmatched service on par with the industry standards backed by innovative technologies and our extensive experience."
Virtual and hybrid AGMs/ EGMs organized by Bling can be customized to accommodate up to 100,000 interactive video participants and incorporate all the essential features such as unique secured participants links, Q&A and chat options, technical support, Help line call support, custom voting and poll platform with weight vote system with user reports, a controllable dashboard for clients and many more while also ensuring that all health protocols for a safe experience are followed. Bling uses platforms such as Zoom / Microsoft Teams / Cisco Webex / GoTo Webinar among many others for these virtual events while they can be live streamed for unlimited audiences with multiple custom streaming options.
The passion and dedication, combined with the experience of Bling's in-house event specialists enable Bling to exceed client expectations. Bling team prioritizes to understand clients' objectives through inclusive communication, working alongside clients from concept to completion to creating a unique and memorable event.
To stay ahead of the curve in and around the post-Covid era, Bling provides immersive and innovative solutions for all office spaces and meetings through delivering and guaranteeing the best possible execution in the virtual spectrum.
Besides, the facilities and services it provides have imprinted Bling Productions as the corporate world's preferable choice for all corporate event requirements. The specialized and customized packages of Bling enhance its uniqueness and creativity in outstanding event creation and execution while bringing all logistic and implementation strategies and tools to the fore.
More information about Bling Productions can be obtained via www.bling.lk . Connect with Bling via [email protected].
Established in 2010, Bling Productions (Pvt) Ltd. is a fully fledged event design, planning and production company which is renowned for its ability to transform events by unsurpassed level of service and satisfaction. Through the 10 years it has been in operation, Bling Productions has been able to attract international and local clients and retain them focusing on building long term relationships.
Photo Caption
Director/ Head of Production and Design at Bling Productions (Pvt) Ltd, Marlon Jesudason
Backend system control of a Virtual conference