Way Forward For Tiles And Bathware in Sri Lanka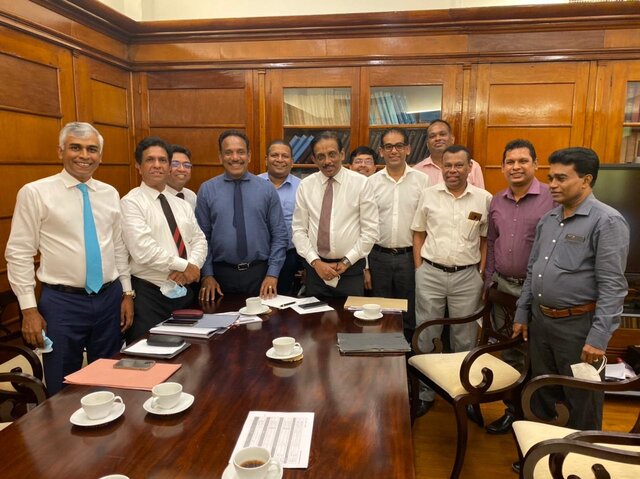 Countries across the world today are faced with severe economic hurdles and ramifications brought upon by the COVID-19 pandemic, with some key industries having come to a grinding halt.
In an effort to become a self-sufficient nation in a post-COVID economy and to safeguard the currency, the Government of Sri Lanka recently took a policy decision to impose a set of stringent import restrictions on non-essential goods, where the imports of Tiles and Bathware temporarily suspended.
With a request to revoke the mentioned restrictions made by the Tile and Bathware Importers, the Treasury Secretary, Mr. S.R. Attygalle, met the Tile Importers Association along with the local manufactures to discuss a way forward to both facilitate a healthy level of imports while nurturing local manufacturers. The meeting was successfully concluded on the 1st of March 2021, with all parties agreeing on the future of the industry.
Sri Lanka's Tiles & Bathware manufacturing industry – a vital player in the construction sector, currently consists of 3 local large-scale Tile manufacturers, and 7 Bathware manufacturers with a current combined annual production capacity of 17 million sqm of tiles and approximately 700,000 bathware pieces. Further plans to increase tile production capacities by another 3.5million sqm this year will result in a total local production output to 20.5 million sqm by mid 2021. Being a key contributor to the local economy and government revenue, these large-scale local manufacturers have invested over Rs.35bn throughout the years, paying over Rs.5.5bn in government taxes a year. At present these manufacturers employ over 7,500 Sri Lankans.
The local industry is well-equipped with the latest manufacturing technology that's among the best in the world, capable of producing any high-quality Tiles & Bathware across a range of different sizes, designs, surface finishes and variations that are on par with global leaders of the industry.
As the nation's economy struggles to get back on its feet, it is commendable to see such government policy decisions are taken to nurture local industries in a post-Covid economy in this journey towards creating a self-sufficient Sri Lanka.