Roshni Fernando appointed as an Independent Non-Executive Director of Kelsey Developments PLC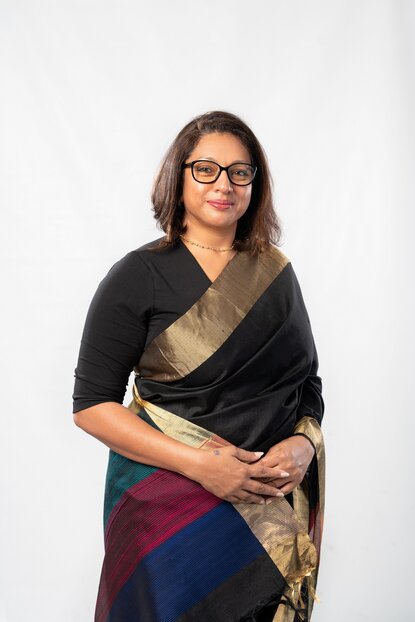 Kelsey Developments PLC, a member of the Janashakthi Group and the pioneering real estate developer in Sri Lanka, announced the appointment of Roshni Fernando as an Independent Non-Executive Director of the organization with effect from 9th March 2021.
Roshni Fernando has over 25 years of experience in management, marketing, brand building and managing customer experience across many sectors. Currently, she serves as a Director of Innosolve Lanka (Pvt) Ltd., a start-up concentrating on mobility, sustainability and strategic consulting. She also serves as a Mentor at Hatchworks (Pvt) Ltd. and as a consultant to Tea & Herb, Lanka Environment Foundation.
She holds a BSc in Management Science and Quantitative Methods from Loughborough University School of Business and Economics. She is also certified in Customer Loyalty from the Kellogg's School of Management, North Western University and holds a Postgraduate Diploma in Digital Business from Columbia Business School.
"It is my great pleasure to welcome Roshni Fernando to Kelsey Developments PLC. Roshni brings unique experiences and perspectives to the organization which will make the Board of Kelsey Developments PLC even stronger. This is also an evolving period for the organization following the unification of the group companies; First Capital, Janashakthi Life, Orient Finance and Kelsey Homes, under the Janashakthi brand name; to further strengthen the group. With decades of experience as a leader in the respective fields, I am confident that her passion and commitment will help us evolve our strategy to better serve our customers and communities" said Eardley Perera, Chairman of Kelsey Developments PLC.
"I'm excited to join a pioneering organization that is revolutionizing the real estate industry in Sri Lanka. I look forward to using my experience to further strengthen the business strategies of the organization to drive business growth and serve all aspiring homeowners", said Roshni Fernando, Non-Executive Director of Kelsey Developments PLC.
With the latest appointment, the Kelsey Developments PLC Board of Directors comprises of Eardley Perera – Chairman, Dinesh Schaffter, Ramesh Schaffter, Prakash Schaffter, Chandana de Silva and Roshni Fernando.
About Kelsey Developments PLC:
Kelsey Developments PLC is a member of the Janashakthi Group and the premier housing developer in Sri Lanka. With a rich heritage of over 35 years and a portfolio exceeding 200 real estate and housing projects it has created over 2000+ satisfied customers. Kelsey Homes is an industry pioneer that has delivered an array of living solutions and exclusive developments. Established in 1983, the company is a truly trusted developer known for delivering on its promises. The company is also dedicated to providing customers with high quality, beautifully designed homes within a gated environment and 24-hour security. E.g.: TEMPLER'S SQUARE, Templer's Road, Mount Lavinia. This is a highly successful project completed by Kelsey Homes, and it comprises of an exclusive gated housing development of 100 houses. These elegant homes set on six acres of prime land have had unprecedented value appreciation in the succeeding years. Further the most recent project CENTRAL PARK JA-ELA launched in 2020 has witnessed tremendous success in a short span of time. This gated development is located in one of the most central locations in the country. The property is spread across 15 acres of land and consists of over 350 housing units and 40+ Amenities. As a reflection of the company's confidence and commitment, all homes include a 12-month defects liability period.
###