HUTCH Digital Vesak Dansala returns to bring unlimited Data, SMS and Voice offers on 26th, 27th & 28th May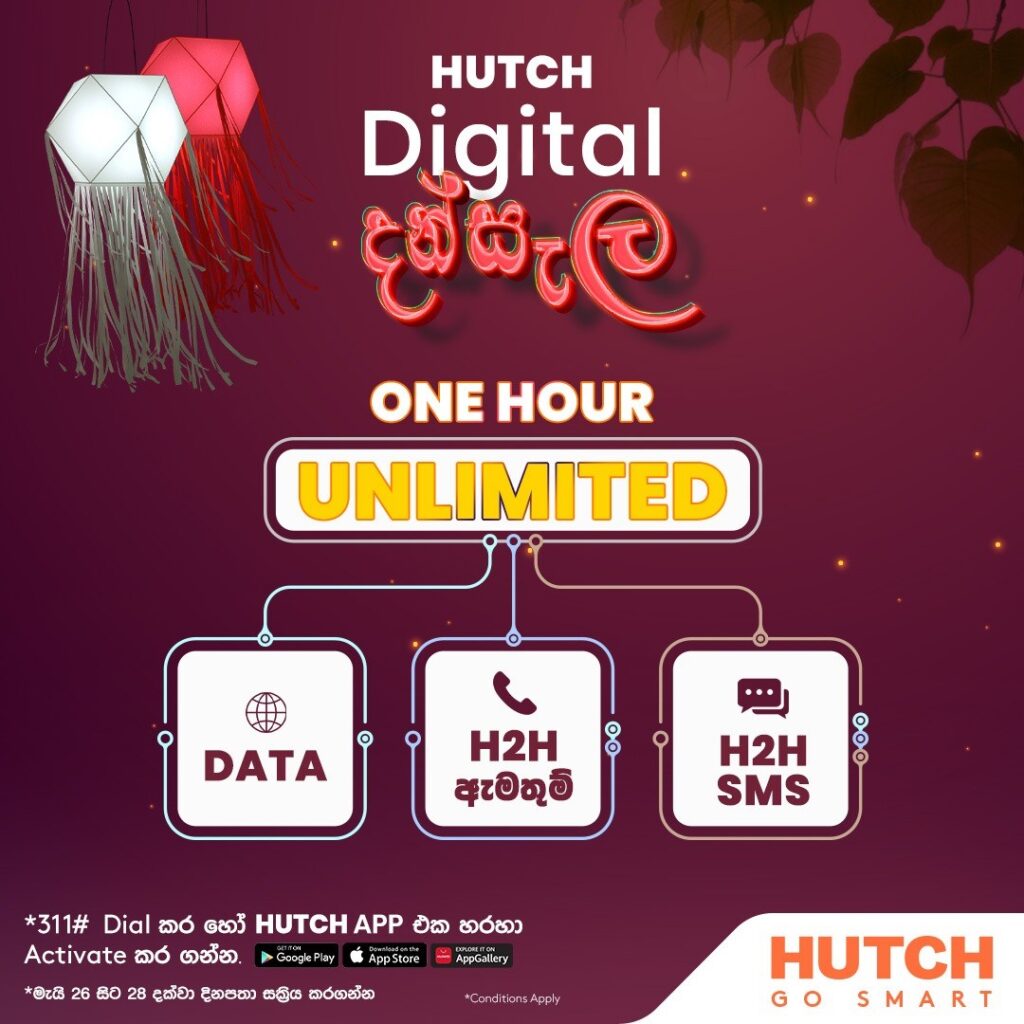 Sharing the spirit of Vesak, HUTCH, Sri Lanka's preferred choice for mobile broadband services, will be launching its Digital Vesak Dansala again from 26th to 28th May 2021 for the 7th consecutive year. Fostering generosity and kindness during this challenging period, HUTCH invites all its subscribers to stay safe at home and commemorate the Vesak festival while fulfilling their Data, SMS and Voice requirements with free access to unlimited offers.
HUTCH will be offering unlimited Data, H-H calls and H-H SMS completely free for a whole hour each day on 26th , 27th & 28th May. All 072/078 customers can avail these offers by simply dialing *311# or through the HUTCH Self Care App. In fact, customers can enjoy the offers on all three days by activating them each day.
Commenting on the unique initiative, Iranga Amandakoon, Senior Manager Marketing, HUTCH said, A "Dansala" is a symbolic part of our Vesak celebrations and this year too we will be opening an Unlimited Digital Vesak Dansala in continuing the act of giving. As Sri Lankans, we will be celebrating Vesak indoors for the second year due to the COVID pandemic and we hope this gesture will help our customers stay at home safely and celebrate Vesak with their loved ones"