Bimanee Meepagala joins Comtrust Asset Management as Chief Investment Officer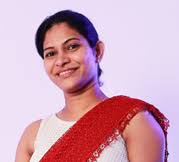 Comtrust Asset Management (Comtrust) is pleased to announce the appointment of Ms. Bimanee Meepagala as its Chief Investment Officer with effect from 1st June 2021.
Counting over 15 years' experience in Capital Markets, Bimanee brings a wealth of professional and academic knowledge encompassing investments, economics, risk, finance and insurance. Prior to joining Comtrust Asset Management, she served Union Assurance PLC, one of the largest insurance companies in Sri Lanka, as the Chief Bancassurance Officer where she was instrumental in closing one of the largest Bancassurance deals in Sri Lanka. Prior to this appointment she also served as Vice President – Asset Management for over 12 years at NDB Wealth Management Ltd. At NDB Wealth Management, she was responsible for managing institutional and retail funds including insurance and pension funds in both fixed income and equity markets.
Comtrust is a fully owned subsidiary of the CT CLSA Holdings Group and is a pioneer unit trust company in Sri Lanka. The company manages Equity and Fixed Income Unit Trusts as well as offering Private Portfolio management solutions for both institutional and high net worth investors with varying investment objectives, whilst maximizing returns.
CT CLSA Holdings is a leading Capital Market Service provider in the Country offering Investment Banking, Stockbroking and Asset Management Services through its fully owned subsidiaries CT CLSA Capital, CT CLSA Securities (a member of the Colombo Stock Exchange) and Comtrust. CT CLSA Holdings is a subsidiary of listed conglomerate, CT Holdings Group and the CLSA Group of Hong Kong. CLSA being one of Asia's largest investment groups and a fully owned subsidiary of CITIC Securities, China's largest investment bank
The current macro-economic environment, in the light of the ongoing global pandemic, warrants more expert wealth management advice for clients of all backgrounds. Due to the current low interest rate environment there has been wide market demand for money market funds and the Comtrust Money Market Fund provides its customers liquidity coupled with higher return with a well-managed credit profile. Given its strong research driven client advice and a corporate governance framework in place, Comtrust is ready to cater to the current market demand.
Photo Caption
Bimanee Meepagala, Chief Investment Officer, Comtrust Asset Management