APIDM launches its most sought-after Digital Marketing Diploma in Cambodia
Revolutionizing the global Digital Marketing industry, the Asia Pacific Institute of Digital Marketing (APIDM), Sri Lanka's leading digital marketing skills training provider took a giant step forward to make its most sought-after Digital Marketing course available to overseas. APIDM joined forces with CAM-ASEAN institute in Cambodia to launch the Professional Diploma in Digital Marketing for Cambodian students. The online course will be facilitated by APIDM's distinguished lecturers who carry extensive experience in the field of Digital Marketing.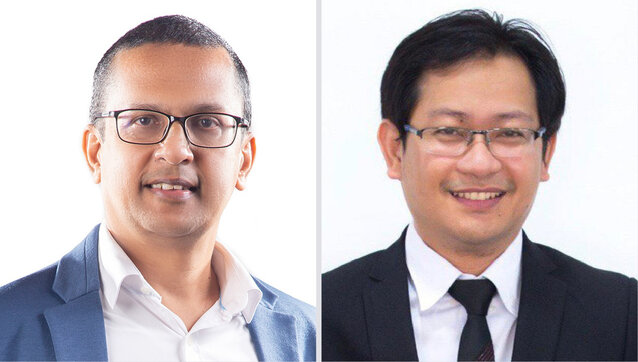 The Professional Diploma in Digital Marketing by APIDM is the most enrolled digital marketing course in Sri Lanka. Since the commencement of this program in 2015, APIDM has so far empowered 18 batches with professional level qualifications in Digital Marketing. After the Covid-19 outbreak in 2020, the program was shifted to a 100% online model, which enabled students from overseas to enrol in the program. The increasing demand for the course and high recommendations from overseas made way for APIDM to launch this program in Cambodia.
Commenting on the launch of the Diploma program in Cambodia, Amitha Amarasinghe – Chief Executive Officer of Asia Pacific Institute of Digital Marketing said, "APIDM's Professional Diploma in Digital Marketing has produced a bunch of brilliant digital marketing professionals who are already working in top ranked positions in countries such as the UK, Australia, and the Middle East. We are indeed proud to take this premier Digital Marketing course to overseas and make it available to a global audience. It is a wonderful opportunity for APIDM Team to showcase their talents and make our island nation proud as we look forward for global expansion. Partnering with CAM-ASEAN Institute to launch this program in Cambodia will surely widen the opportunities for more professionals in the region to benefit from our digital upskilling programs"
In addition to the new program launch, APIDM has previously conducted Digital Marketing training workshops in Cambodia since 2017. The launch of the professional Diploma in Digital Marketing in Cambodia marks one of rarest instances where a Sri Lankan educational institute steps forward to empower the region with a highly trusted course.
"We are indeed happy to partner with APIDM to make one of the premier Professional Digital Marketing courses available to Cambodians. This course will facilitate our students to kick-start their career in Digital Marketing, a field with a high demand around the world. Digital Marketing has evolved to become a major career field with thousands of jobs available and Cambodians are showing a great deal of interest in this field. We hope that this partnership will be highly fruitful for both the institutes." said HENG Vanputbandith, Executive Director at CAM-ASEAN.
"The proven formula of Professional Diploma in Digital Marketing at APIDM will guarantee that you are capable of understanding the dynamics of digital marketing and adopting it to your field of work. As a Facebook Certified Lead Trainer, I am super excited to share my knowledge with our first batch of students in Cambodia and upskill them in social media marketing. We hope that this course will turn out to be one of the most followed Digital Marketing courses in the Asian region." said Udara Dharmasena, A Main Resource Panel Member – Asia Pacific Institute of Digital Marketing, VP – Client Success, Facebook ASP – Roar Digital.
Founded in 2009, Asia Pacific Institute of Digital Marketing (APIDM) has over the years committed to provide professional qualifications and training in the fields of Digital Marketing, E-Commerce, Social Media Marketing, empowering thousands of students with industry recognized courses. APIDM has set itself apart as the leading provider of professional Digital Marketing courses in Sri Lanka. APIDM possesses industry's most accomplished and experienced team that provides the highest quality training alongside up-to-date course content.
CAM-ASEAN Corporate Training is a leading training institute in Cambodia specialized in language training, soft skills training and staff upskilling among the corporate sector in Cambodia. The institute was founded in 2014 and since then became one of the fastest-growing educational institutes in Cambodia, with various local and international training programs being offered to Cambodian people.
Photo Caption
(From Left) Chief Executive Officer of Asia Pacific Institute of Digital Marketing, Amitha Amarasinghe and Executive Director at CAM-ASEAN, HENG Vanputbandith