PropertyGuru Awards in December is Sri Lanka's most prestigious real estate event'- Dr. Nirmal De Silva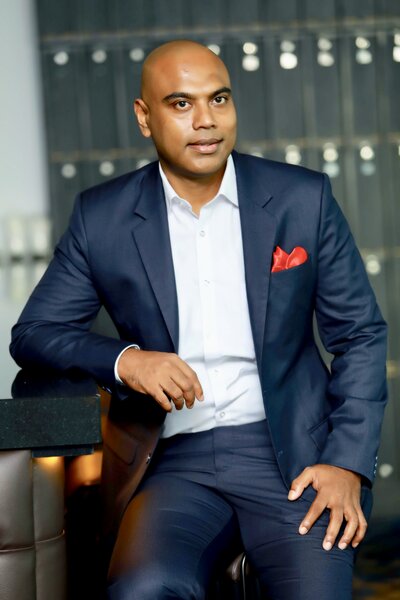 Sri Lanka's most prestigious real estate award, PropertyGuru Asia Property Awards will take place in December 2021. Director/CEO of Paramount Realty and PropertyGuru Asia Property Awards (Sri Lanka) Chairperson Dr. Nirmal De Silva who will be joined by four other eminent realtors as co-Panelists at the Awards, talks of the prestigious event and his take on the latest trends in Sri Lanka's real estate industry.
Q: How has the response been when Sri Lanka joined the PropertyGuru Asia Property Awards programme beginning in 2017?
A: We received a strong response and it only grew further. This year we have opened 43 award categories spread across six sections – 'Developer' (eight awards), 'Development' (18 awards), 'Design' (10 awards), 'Special Recognition' (two awards), 'Best of Sri Lanka' (two awards) and 'Publisher's Choice' (one award). These show that the PropertyGuru Asia Property Awards are the trendsetter when it comes to recognizing the finest real estate projects and developers in the region.
Q: How does this awards ceremony help Sri Lankan real estate industry?
A: This initiative is to signal that the country's prime real estate market is vibrant as always! In the post-war Sri Lanka, we have seen dramatic developments in the Lankan real estate space. The Awards will show that our industry is on par with any real estate destination in the region,
Q: How have you helped Sri Lanka's real estate industry to enter international market through this initiative?
A: We believe Sri Lanka can be the next real estate and property haven of South Asia and the Asia Property Awards series strives to showcases this to the global real estate markets and investors. Our strategic location and skilled workforce make the country an attractive location.
Q: Real Estate as an Investment: What percentage of buyers in Sri Lanka buy real estate as an investment, what are the pros and cons of Buying real estate as an investment, the returns on investment compared to other investments in Sri Lanka.
A: The percentage of Sri Lankans buying real estate as an investment is low compared to other investments such as fixed deposits. Returns on Investment in Real Estate also varies. While real estate offers higher returns it is not as liquid as cash or a fixed deposit.
Q: Foreign investments: How do foreigners' activities in Lankan real estate impact on local citizen's participation in this market?
A: Such foreign participation can bring in the best returns for property seller due to competitive buying at buyer's side. Therefore, it is an integral part of the market.
Q: Real Estate and the Pandemic: What was the nature of market for real estate before COVID and how did it change after the Pandemic?
A: The Pandemic's biggest impact has been on the tourism and leisure as well as retail store properties. In Colombo the average price per perch dipped from 11.6 million in 2020 to 11.45 million in '21. Weighted average price of Tier 3 apartments dropped by 15% from US$ 127 in 2019 to US$ 110 in 2020. The 2021 Sri Lanka Real Estate Market Report shows that within the next 2-3 years, we would face an undersupply of apartments and other real estate assets. Additional factors as land values in central Colombo falling less than 2% on average and sustained demand for gated community properties also show that market prospects were only slightly impacted.
Q: What should Sri Lanka's go-to market strategies be when attracting international buyers?
A: The foreign investor should be shown that there are no impediments such as prohibitive taxes when they withdraw their earnings. Incentives for real estate investments should also be promoted. Safety is also a big aspect which can be promoted.
Q: We see a lot of international players and foreign investors entering into Sri Lankan real estate industry. How will this trend affect local real estate players?
A: It is likely turn the market into a buyers' market. It could make local real estate players to be more competitive and compel them to offer products of higher quality. They may be compelled to offer more incentives to the buyers as well.
Q: Regulation: What is the status of state regulation in the Sri Lankan Real Estate market? Should it be deregulated further?
A: The government has been consistently looking at enabling fiscal policy towards investments in real estate with reduction of taxes, which has encouraged more investments. There has also been a relaxation of the monetary policy due to COVID-19 leading to single digit interest rates. Some of the best projects to be seen in the sector are currently underway despite challenging times.
Q: Overall, what is the short-, medium- and long-term outlook for the Sri Lankan real estate sector?
A: At present it appears to be strong -and growing stronger. Apart from the COVID Pandemic impacting the market negatively for a short time, it's a surging market. In 2019, year on year house price surge was 17% across the country with a quarter-on-quarter surge at 4%. In Colombo house prices increased by 50% year on year and by 15% quarter on quarter. The post-COVID outlook could only be stronger.
Q: Modernization: Many real estate markets around the world are changing and catering to the needs of the modern world, from building high-rise apartments to allowing people to buy real-estate using Crypto-currency. Where does Sri Lanka stand with regards to this?
A: Sri Lankan real estate market needs to modernize –in terms of processes of acquisition of real estate going online / digital as well as showcasing them through virtual tours and even listing and selling them online. Many Lankan real estate developers began increasingly using online sales during the Pandemic which shows the beginning of adoption. Though Crypto is globally moving fast it's a long way before they are used in Sri Lanka in par with fiat currencies and using them for property purchases is a distant goal presently.
#ENDS#