DIMO and Komatsu mark 50 years of transforming Sri Lanka through world-class Heavy Machinery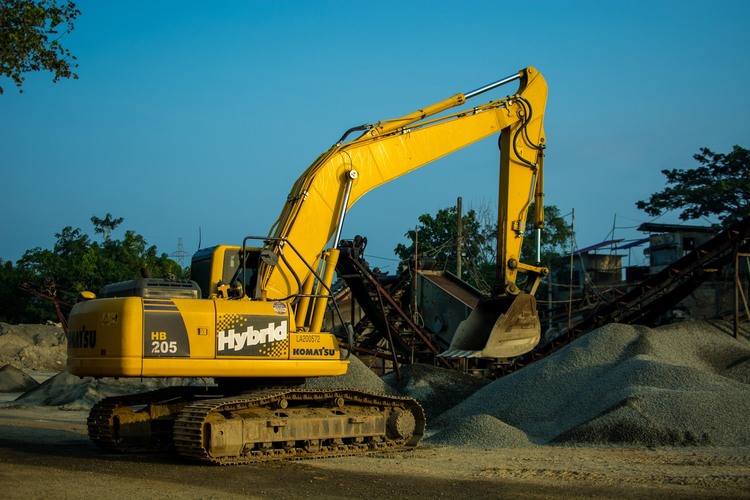 DIMO, one of the leading conglomerates in Sri Lanka, is celebrating its partnership of 50 years with the world-renowned heavy machinery giant Komatsu in Sri Lanka at the same time that Komatsu is marking 100 years of its business operations.
Over the years, Komatsu's diverse product portfolio has helped to redefine DIMO's product offering in the Heavy Machinery sphere, enabling the company to make significant contributions towards infrastructure development projects in the country while boosting local large-scale industries such as cement, construction, and mining with world-class heavy machinery that have resulted in increased productivity and higher efficiency levels. The Komatsu product range offered by DIMO includes hydraulic excavators, wheel loaders, bulldozers, motor graders, dump trucks, hybrid hydraulic excavators and articulated dump trucks. DIMO has delivered Komatsu machinery for large-scale national projects such as the Katunayake-Colombo Highway, Southern Expressway, Central Highway, Hambanthota Port, and most recently the Port City. DIMO's Komatsu customers also include the private sector, large-scale cement manufacturers to small-scale individual machinery owners.
During the past 50 years, DIMO and Komatsu revolutionized the local Heavy Machinery industry by introducing Sri Lanka's first innovative Hybrid Excavators to the market and delivering the largest bulldozer ever to be supplied to Sri Lanka, the Komatsu D375 dozer, to Holcim. The Komatsu and DIMO partnership has also been instrumental in supplying Komatsu HD465-7R, the biggest-ever Komatsu Dump Trucks (Pay Load-55 MT), to Sri Lanka for Siam City Cement Lanka Ltd (SCCL). Although the Hybrid Technology was not widely used in the South Asian region, thanks to DIMO's capabilities to offer after sales for the Hybrid users in Sri Lanka, Komatsu offered the Hybrid machines, making Sri Lanka become the first country to deliver over 60 units in South Asia.
Sharing his thoughts on the landmark 50 years of partnership with Komatsu, Ranjith Pandithage, Chairman & Managing Director of DIMO stated, "We are proud to celebrate the 50th year of our partnership with Komatsu, a global giant in heavy machinery. Our journey together has been a memorable one as we were able to play a pivotal role in transforming infrastructure development in the country. We look forward to working together in the future as we revolutionize the heavy machinery sphere in Sri Lanka."
Sharing his thoughts on Komatsu's 100th year celebrations Hiroyuki Ogawa, President and CEO of Komatsu Ltd. stated, "All thanks to the support from each of our stakeholders, such as customers, distributors, suppliers and business partners, we are celebrating our 100th anniversary in 2021. I would like to extend our cordial appreciation to them all. Towards the next 100 years, we will create value through manufacturing and technology innovation to empower a sustainable future where businesses, people and our planet thrive together."
Chaminda Ranawana, Executive Director of DIMO stated, "This is an exceptional milestone for DIMO as this partnership has enabled us to elevate the business to the next level. Komatsu regularly introduces new models identifying customer needs. Their training programmes on new innovations, technologies and after sales care has backed DIMO to develop the business over the years while the Komatsu warranty and genuine spares has contributed to enhance the bottom-line of this business. While celebrating 50 years of partnership, DIMO and Komatsu expect to introduce innovative products in the near future. Sri Lanka will soon get to experience the all-new PC210-10, one of the innovative products in the pipeline. It provides higher productivity, lower fuel consumption, lower maintenance costs, higher durability, safety & comfort, and the Komtrax system."
DIMO's exceptional after sales capabilities coupled with superior quality of Komatsu products has immensely helped in the success of the Komatsu business in Sri Lanka for 50 years. DIMO after sales operations consider key aspects such as spare parts, customer support, audit and preventive maintenance, technical and operator training, repairs and component rebuilding, all of which is called '360° Customer Care'. DIMO offers all kinds of repair options from standard preventive maintenance to major component overhauls, including accident repairs. In addition, DIMO's team of Product Support Service Advisors visit customers regularly and inspect each machine sold by DIMO at no cost. Mobile workshops are on-hand to visit customers to solve any problem that may occur. Special error diagnostic tools such as the Curtis Analyzer, diagnostic box with system software and a hydraulic cylinder repair stand are used to ensure a professional and specialized service that ensures 100% customer satisfaction. Availability of spares is a critical factor for the growth of the Komatsu operations in the local market and as the Authorized Dealer for Komatsu spare parts in Sri Lanka, DIMO has provided easy access for genuine spare parts around the country.
ENDS