CMTA advises the Government on Sustainable Electrification
The Ceylon Motor Traders' Association (CMTA), the most senior automotive association in South Asia welcomes the government's view that Electric Vehicles (EVs) represent the future of mobility, not just in Sri Lanka, but around the world. While the benefits of EVs are very clear in terms of reduced emissions and fuel savings, the CMTA cautions that the transition from internal combustion engines (ICE) to EVs – commonly referred to as electrification – should be carried out with proper planning and informed decision making, to preserve the interests of the Government, consumers, and the industry.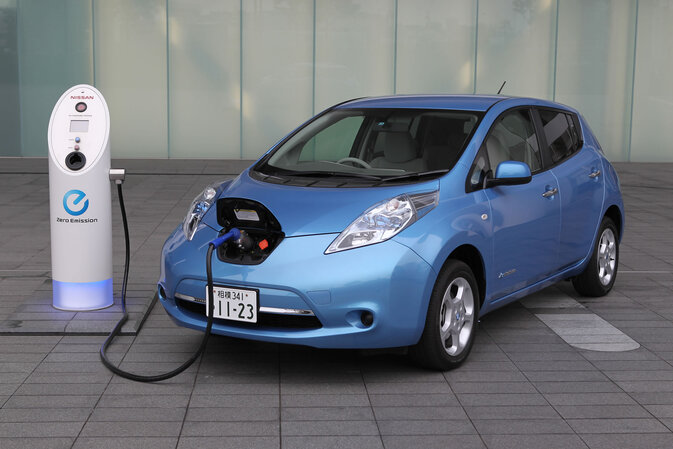 Being the only association, which has access to global EV manufacturers and represents them in Sri Lanka, the CMTA is concerned whether due diligence has been carried out prior to the re-introduction of EVs to Sri Lanka. In this regard, the association on the advice of global manufacturers has decided to develop a detailed automotive industry roadmap with KPMG, covering among other topics the sustainable introduction of EVs. This roadmap will be presented to the government authorities for expert advisory on the automotive industry.
As per the recommendations of global EV manufacturers, the CMTA has put forward several considerations to policy makers. Firstly, High Voltage (HV) Battery and the power management systems of EVs should be suitable for local climatic conditions as they are highly sensitive and must be adapted by the manufacturer for the specific country/region of use. Further, a minimum manufacturer's warranty on the HV batteries of at least 5 years for passenger vehicles and 3 years for 2/3 wheelers should be required to protect consumers from crippling expenses and to negate premature foreign exchange outflow for defective batteries and related parts replacements, considering the extremely high costs of these parts. In addition, EV repairers should comply with globally accepted safety standards on infrastructure, including safety equipment, training, and isolation areas for vehicles/HV batteries in a hazardous state (e.g. after an accident).
To promote a sustainable path to electrification, the CMTA urged the government to establish a legal framework regarding end-of-life handling of HV batteries and other components, as if not disposed properly, HV batteries can be extremely hazardous to the environment and groundwater systems, which can also have implications to public health. It also emphasized the need for minimum technical standards of HV battery imports to avoid low quality battery imports and encouraged joint ventures with foreign companies with the technical expertise to set up sophisticated HV battery recycling/rebuilding facilities in the country.
Public infrastructure is also key for a successful mass-scale electrification. Reputed global EV manufacturers all emphasize the necessity for developing a public fast-charging network to give EV users peace of mind and allow them to embark on longer journeys. In terms of training facilities and resources for EV repairs, it is mandatory to enhance the curriculum at technical training institutes to create a pool of certified EV technicians who can cater to future EV repair demands.
Commenting on the timely topic of EVs, the CMTA Chairman, Yasendra Amerasinghe said, "Vehicle electrification if implemented will bode well for a country like Sri Lanka with distances between major towns being within the range of most modern EVs. Electrification is – without a doubt – the future, and we would like to see the authorities taking the necessary steps to create a conducive environment for sustainable electrification, as an improper roll-out can cause harm to consumers and the industry."
In making a balanced and informed decision on electrification, the CMTA points out that policy makers should be aware that transitioning passenger vehicles to EVs while continuing with fossil fuel commercial vehicles may not have the expected impact on fuel imports as a significant proportion of fuel is consumed by commercial vehicles. The issue of the existing older passenger vehicles in the country would also need to be addressed through a scrapping or re-export policy to have an appreciable impact on the country's fuel consumption.
Authorities should also be mindful that the import cost of an EV model is 20-30% higher than its ICE equivalent, which is only offset by the reduced fuel consumption and maintenance costs over a few years.
The year 2015 witnessed the introduction of EVs to the Sri Lankan market at extremely low import duties without much forethought and against the recommendations of the CMTA at the time. The result was an influx of grey (used) vehicles, which now are a great burden to around 5,000 EV owners due to battery failures. To date, there is no viable solution for these customers who are forced to sell their vehicles at far below market value, convert them to gasoline engines and use them with illegal registrations or continue to use them with failed batteries with a limited range of around 40-60km. Looking ahead, the CMTA suggests learning from the mistakes of 2015 and considering the recommendations provided by reputed global EV manufacturers for sustainable electrification.
About Ceylon Motor Traders Association (CMTA)
Established in 1919, the Ceylon Motor Traders Association (CMTA) is affiliated to the Ceylon Chamber of Commerce and is widely accepted as the voice of the Sri Lankan Automotive Industry. It is the most senior automotive trade association in the region and represents all major international automotive manufacturers, through their agents. The members of the CMTA collectively employ and train thousands of Sri Lankan citizens while bringing in international best practices in engineering and management, making a talent pool that is trained and employable internationally. CMTA members are all audited by the manufacturers they represent, and the vehicles they import are factory direct, designed specifically for Sri Lankan market conditions and accordingly supported with comprehensive warranties by their respective manufacturer.