Asia Capital PLC Announces Dynamic New Strategic Direction for Sustainable Post Pandemic Growth
unanimously appointed a new Board of Directors lead by veteran business leader, Mr. Thilanga Sumathipala PhD. Commenting on this dynamic and strategic new direction for Asia Capital, controlling shareholder, Malaysia based Investor Dato Sri Vijay Eswaran said "I welcome this new paradigm. I am grateful to our previous Chairman for his years of service, and now welcome my friend of 2 decades who shares with me a similar vision for the company. We both have, since the beginning of the millennium, built bonds of friendship beginning with our common experience in corporate social responsibility. I truly believe Thilanga will provide an inspiring and catalytic leadership and be the helm of directing our common new strategic direction for Asia Capital, thereby creating the platform for Asia Capital for the next decade and post-pandemic era".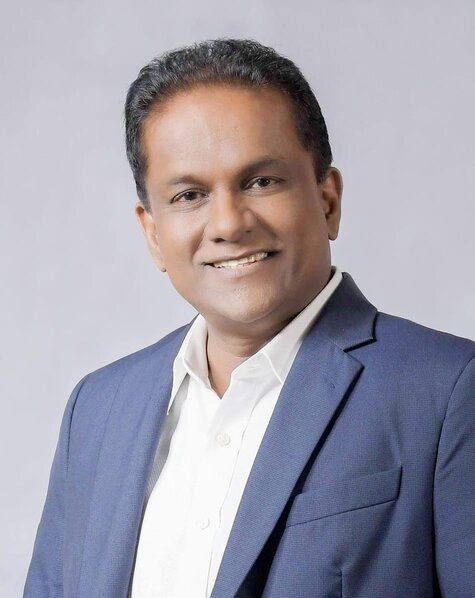 Thilanga Sumathipala, no stranger to Sri Lanka's Corporate Environment having lead family owned conglomerate Sumathi Ventures, was the linchpin in the historic Transformation of Sri Lanka Telecom (SLT) from Public Private Partnership to a Public Quoted Company. During his tenure as the Chairman of SLT he was able to acquire Mobitel which was an established privately owned by Australian Telecom Giant Telstra.
A forage into the political arena he served the nation as a Member of Parliament in various capacities being Deputy Minister of Skills Development & Vocational Training, Minister of Technology & Innovation and as the Deputy Speaker of Parliament of Sri Lanka. He took a step back from active corporate life for the better part of a decade. Astute and respected entrepreneur & businessman, Mr.Sumathipala's return to active corporate engagement is welcomed, and we are privileged to have him lead the strategic new direction of the Organization.

Commenting on the appointment, Thilanga Sumathipala stated "Covid-19 has changed the world as we know it. It has caused all of us to re-assess and re-define our roles, and for me personally, as a person passionate about the growth and development of my country, which I believe has massive untapped potential, steering the course of an organization such as this is a privilege, as it will be the ideal platform to put my professional qualifications, experience, and network to the best service of both the organization, as well as the country" speaking on the strategic direction of the organization he noted "Asia Capital PLC is a reputed, diversified conglomerate recognized across Asia, and I look forward to working closely with the leadership team to formulate and engage a strong, sustainable growth trajectory for Asia Capital PLC which will pivot and position us as a reputed Sri Lankan brand".