"Altair sets the benchmark inspiring others in the industry" – Sushil Mohta
Sushil Mohta, a Director and Shareholder of South City Projects in a retrospective interview on the ceremonial opening of the iconic Altair Colombo real estate project said despite the challenges Altair is a reality today towering as Sri Lanka's tallest residential condominium. Once only a design dream of the celebrated Architect Moshe Safdie, Altair has become an opening for high-net-worth real estate investors and premium penthouse residents who choose 'the best.'
Q: As a real-estate investor, what attracted you to Sri Lanka when other investment destinations of potential too, were present in the region?
We first came to Colombo in 2011 to explore the investment opportunities in Real Estate and found that the country was ready to change for better and we found it to be a roaring tiger with many opportunities. The lovely city had its colonial atmosphere, architecture, green surroundings, urban-scape, hospitable inhabitants and a city with new opportunities.
In addition, an investor friendly Government and ease of doing business atmosphere, made it easy for us as Indian investors. In fact, as only slight differences exist between Indian and Sri Lankan people, the cultural affinities are also closer making us feel as if it was a second home for us. These factors led us to choose Sri Lanka as our maiden overseas investment destination.
Q: Altair is a unique edifice and one of its-kind. This must have resulted in structural construction challenges to you as its developer. Why did you decide to go with such a challenging design?
A successful builder is always hungry to take on new challenges, eager to create new benchmarks and something new and iconic for the next generation of developers to see -and for them to be challenged. It is this mindset that drove us to Altair's famed leaning structure. In Altair, we wanted to create an iconic building, opposite the Beira Lake facing the Indian Ocean, which in time to come will be a symbol for the City of Colombo, in league with Dubai's Burj Khalifa, Kuala Lumpur's Petronas Tower, the Taipei 1 in Taipei, and the Marina Bay Sands in Singapore. Altair has to be an opening for high net worth real estate investors and premium penthouse residents who go for 'the best.' With this line of thoughts in our mind, we commissioned the celebrity Architect Moshe Safdie for Altair. In that we created this challenge for ourselves-like a golfer, who is always playing against his own skills. Two of us Pradip Sureka and myself -are both avid golfers and we created the Altair challenge for ourselves.
Q: What were your memories and first impressions of Altair's design when first presented to you?
Famed international designer Moshe Safdie came up with a very interesting concept but one that is equally challenging to execute. The project in two words: Challenging and frightening. The "Diagrid" structured framework, elevation of one straight tower and another stepped tower that opens to sky balconies giving the residents maximum open space with a front seat view of the Beira Lake, while the upper levels feature unhindered vistas of the blue tint of the Indian Ocean. We took this challenge head-on, started the construction, hired the best team for architecture, structural design, and engineering. I remember those days when we used to come down to Colombo almost every second week during the starting phase of the project. It was really a challenging time as most material had to be imported, and even the contractors with workers of international standard skill sets had to be flown down. The announcement of "Altair by Safdie" thereafter created a huge buzz and resulted in a much-needed mojo for other high-rise projects in Colombo such as Shangrila, ITC Saphire, Citi Center etc that were announced one by one later on–and most of them too were duly completed as of today.
Q: To what extent your project pre-construction ideas have become a reality?
We created a virtual 3D walk-through of the project before its start and that initial expectation was fulfilled exactly when I physically visited the completed site on 24th October-after one and half years of Covid-19 delays and travel restrictions. I arrived in Colombo and from the airport headed straight to the Altair towers. I toured the Altair lobby, many apartments and finally the 63rd floor. The infinity pool, the poolside and the apartments on the 67th floor were fresh and in mint condition and the only words I could utter were `Awesome-what we dreamt, we finally achieved!" I must say that it is one of the best and proudest moments for me and my team seeing the Altair towers physically standing on Colombo soil as exactly as we originally envisioned it. If we compare the 3D virtual walk-through and the real project, there is hardly any difference. In hindsight, it was a tough challenge shipping down various construction materials for the required high class of construction-almost everything had to be imported, even the huge workforce had to be brought down to Sri Lanka which was here for months and years as Altair has been a highly specialized job-and a construction project 'in a class of its own.'
Q: What were the lessons learnt and what do you envision for Colombo's future skyline?
As a Developer, I learnt that each project comes with its own challenges and creates new capacities for the developer, making them more and more specialized to take up specific challenges for unique situations. Projects such as Altair also bestow new capabilities for the destination market, i.e., the suppliers, contractors, and sub-contractors too, get to be 'upgraded'. The expertise is in fact is being created in the process of project execution while staying part of the larger construction eco-system. The completion catalyzed new investors' arrivals to Sri Lankan real-estate sector as many other projects were beginning to be announced hot on the heels of groundbreaking Altair-international investors dared to come to Colombo to 'start something new' –and today I am happy to see many new projects such as the Shangri La, One Galle Face etc, becoming a reality. As a result of the new capabilities being created in Colombo, I am sure that in time to come, more such landmarks would begin to dot the skyline, beautifying the city and other parts of Sri Lanka. I am pleased –in fact, am very happy-that it is Altair Colombo that became the catalyst that succeeded in turning the newest chapter in Sri Lanka's history of premium urban real estate and high-rise development.
Photo Caption: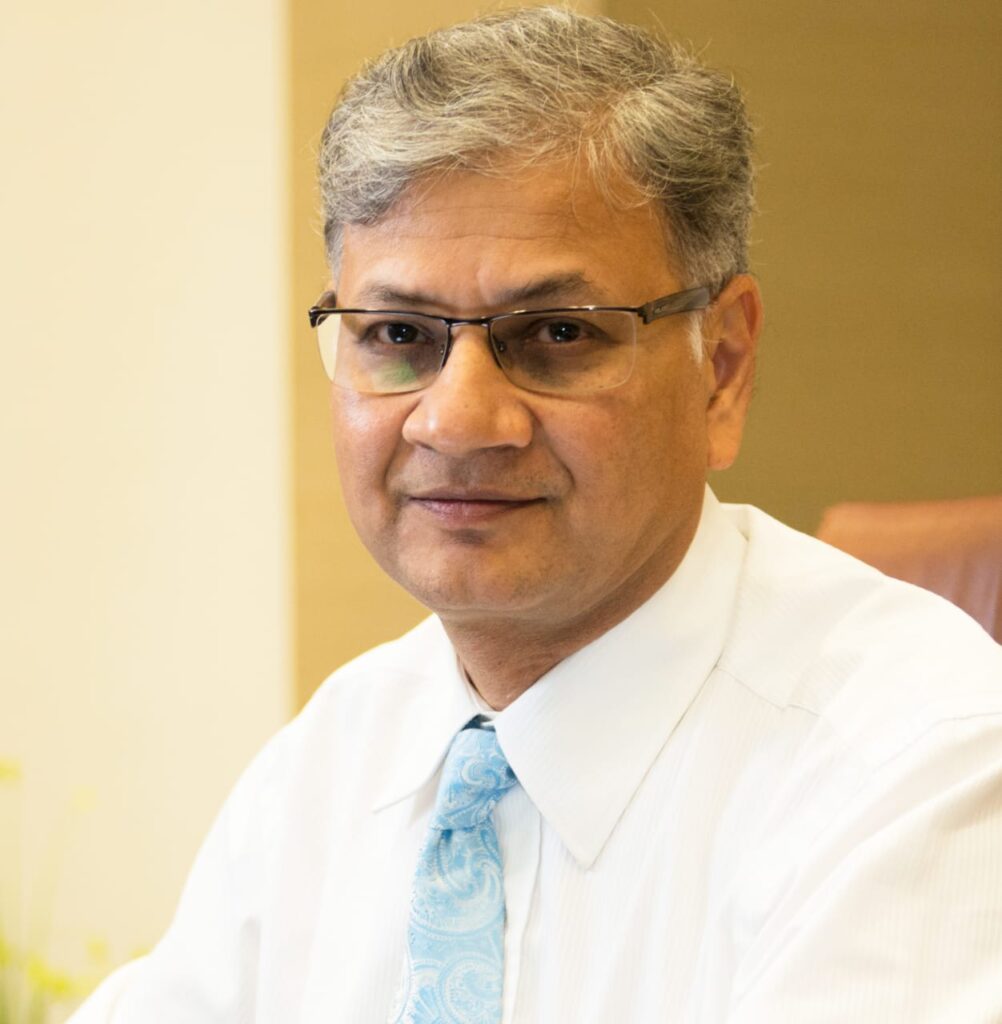 Sushil Mohta, Director and Shareholder of South City Projects (Kolkata) Ltd.