VIVO TURNS 4 IN SRI LANKA, STRIVES TO PROVIDE THE BEST TO CUSTOMERS
vivo Sri Lanka commemorates 4th anniversary by conducting a special donation to an underprivileged school under their #vivocares CSR initiative
vivo, a leading global smartphone brand, celebrates its 4th anniversary in Sri Lanka by thanking all its partners, employees, suppliers, distributors, and consumers for continuously supporting and helping the brand reach new milestones and for making vivo a part of Sri Lanka's community.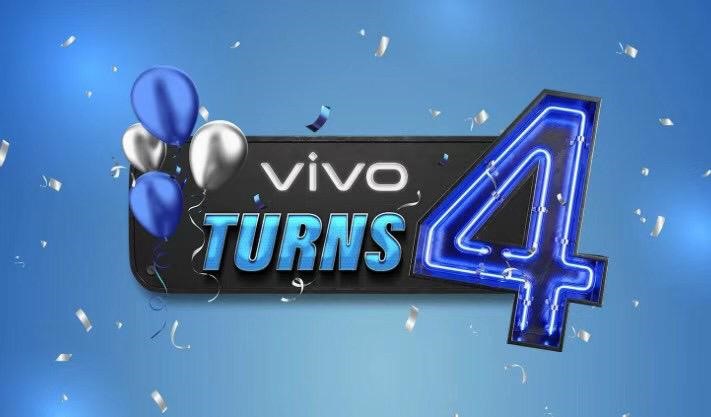 In just four years, vivo has made significant inroads into the Sri Lankan smartphone market and has grown to be one of the top-selling smartphone brands in the country. Following its customer-centric approach, vivo constantly strives to democratize technology and introduce global innovation to cater to the dynamic needs of every customer across all price segments.
Reinforcing its local commitment and guided by the 'More Local, More Global' approach, vivo offers employment to 300+ people and has a robust offline network of 2000+ retail stores island-wide and two exclusive service centers for the best after-sales service and continue to serve the people of Sri Lanka in the best way we can. Recently, it launched the new Y53s and the flagship V21 5G, their first 5G smartphone in Sri Lanka, while also conducting attractive promotions from time to time for its valuable consumers to show gratitude for their constant support.
To commemorate its 4th anniversary, vivo conducted a donation drive on 8th November wherein it donated school bags and stationery to Getaheththa Tamil Vidyalaya of Rathnapura district in the hope of alleviating some of the issues they face with education, spreading some cheer, and showing love and gratitude to the people of Sri Lanka for their unwavering support. Previously, vivo has also donated an interactive smartboard to Olcott Maha Vidyalaya in Galle as part of its efforts to promote Digital Inclusion by providing smart education tools for interactive learning.

Kevin Jiang, CEO of vivo Sri Lanka commented, "It's been an incredible journey, and we are thrilled to have completed 4 delightful years in Sri Lanka. At vivo, we are constantly working to introduce best-in-class technologies to the country and upscale our presence to meet consumer demands and equip them with cutting-edge smartphones. Guided by the Benfen philosophy, we are here to build strong relationships with our customers and partners to continue to serve and expand in the Sri Lankan market. We are immensely grateful to all our customers, esteemed channel partners, distributors, and retailers for showering us with so much love and support ever since we have entered the market. "
vivo is driven by meaningful, user-centric innovation and constantly pushes the boundaries of technological advancements by reinventing itself. It recently launched Little V, a mobile hyper-causal game, the first in the South Asia region to deliver a fun, immersive gaming experience to customers. The brand has also forged solid partnerships with key industry players including Abans PLC, Dialog Axiata, SLT-Mobitel, Singhagiri, Daraz, BuyAbans, and Takas.lk to serve the Sri Lankan consumers to its full potential.
With best-in-class camera features, gaming experience, and battery life, vivo has successfully positioned itself in Sri Lanka as a youth-centric brand, constantly adapting to the youth's evolving lifestyle needs and budget preferences. The brand continues to move forward by identifying opportunities and overcoming challenges with its innovation-led approach and delighting its valued customers with the best of smartphone experiences and customer service.
###