Amid the economic crisis, Sri Lanka finance minister meets top IMF official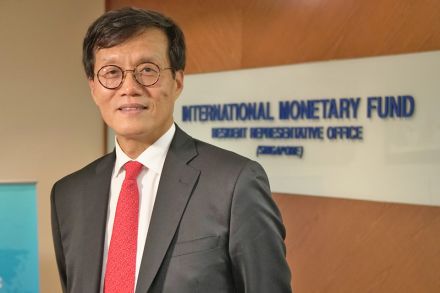 The finance minister of Sri Lanka held talks with a top International Monetary Fund (IMF) official on Monday, two sources stated, as Sri Lanka searches for assistance in dealing with its descending reserves, a slipping currency, and rising inflation.
Two finance ministry officials told Reuters that IMF Asia and Pacific Department Director Changyong Rhee met with Finance Minister Basil Rajapaksa and Treasury Secretary S. R. Atygalle.
In April, Sri Lanka is looking forward to beginning official negotiations with the IMF on a feasible program that could increase reserves and put growth on a durable path.
During Monday's talks, officials spoke about the details of the IMF's latest analysis of the economy and the evaluations indicated by IMF executive directors at an IMF board meeting in late February.
Rhee met with Sri Lankan President Gotabaya Rajapaksa on Tuesday.
One of the ministry officials, who asked not to be named given the sensitivity of the talks stated, "The talks were expansive and covered main challenges the economy is experiencing."
The official further added, "Currently, the focus is on how Sri Lanka can get IMF assistance. Talks on certain proposals will arrive later, and the President will brief the cabinet about the talks at a weekly meeting which will be held on Monday evening."
With reserves falling to $2.31 billion in February, Sri Lanka has been struck by a dollar drought. The nation is grappling to pay for essential imports such as food, medicines, and fuel.
Appalling shortages have struck the country hard, with surging power cuts, extensive lines at pumps, and high levels of inflation. The Sri Lankan rupee fell 30% last week after the government permitted the currency to free-float, pushing prices even higher.