5th PropertyGuru Asia Property Awards (Sri Lanka) programme opens call to honour outstanding developers
Search Begins for The Finest Real Estate Companies And Projects
In South Asia's Dynamic Island Markets
Fifth edition of the Awards now open to entries from eligible companies from Sri Lanka until 2 September 2022
Exclusive gala celebration set for October alongside the third edition of the PropertyGuru Asia Property Awards (India)
The PropertyGuru Asia Property Awards (Sri Lanka) programme returns in 2022 with a diverse roster of titles for outstanding property developers and real estate developments in South Asia's most dynamic island markets.
Organised by leading property technology company PropertyGuru (NYSE: PGRU), the 5th Annual PropertyGuru Asia Property Awards (Sri Lanka) will be celebrated Friday, 14 October 2022 in an exclusive gala event and awards presentation alongside the third edition of the PropertyGuru Asia Property Awards (India).
Eligible companies from Sri Lanka may now cast their entries across 57 categories for the 2022 edition of the Awards. They include nine titles for the finest Developers in the island nation, plus special recognitions for ESG and sustainable design and construction as well as various honours for commercial projects. Exemplary achievements in residential development also stand to receive a wide variety of titles categorised by location, pricing segment, state of completion, connectivity, brand, niche, pet-friendliness, eco-friendliness, and more.
In addition to honouring excellent residential projects in Sri Lanka, the list of categories also includes prestigious titles for great Maldivian homes, namely the awards of Best Residential Development (Maldives) and Best Residential Development (Malé).
Key dates for the 2022 edition; 2 September 2022 – Entries Close, 19–22 September 2022 – Site Inspections, 26 September 2022 – Final Judging, 14 October 2022 – Gala Dinner and Awards Ceremony, 9 December 2022 – Regional Grand Final Gala Presentation
Eligible entries are rigorously selected and shortlisted by an independent panel of judges. Nominations and entries are being accepted here: https://www.asiapropertyawards.com/en/nominations
The awards programme makes full use of a professionally run and fully transparent judging system, establishing a reputation for fairness and transparency. This year, the Awards are supervised by HLB, the esteemed global network of independent advisory and accounting firms.
The main country winners of the 2022 PropertyGuru Asia Property Awards (Sri Lanka) qualify to compete for international honours at the 17th PropertyGuru Asia Property Awards Grand Final on 9 December in Bangkok, Thailand.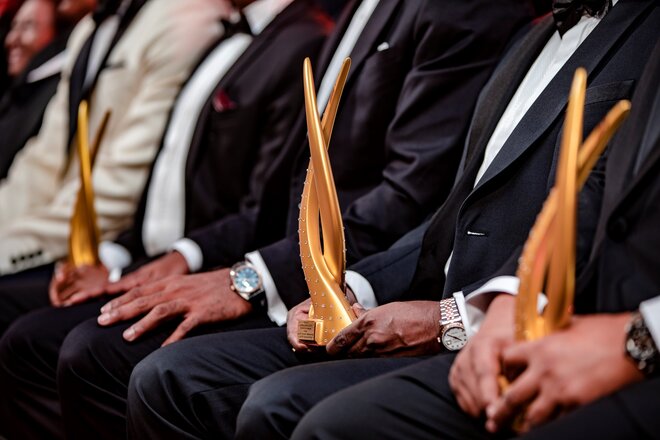 Home Lands Skyline (Pvt) Ltd dominated the 4th PropertyGuru Asia Property Awards (Sri Lanka) 2021 with seven awards, including Best Developer. The company went on to compete with peers all over the region for the title of Best Developer (Asia), among other awards, at the 16th PropertyGuru Asia Property Awards Grand Final.
Established in 2005, the PropertyGuru Asia Property Awards continue to reward high-calibre work within the industry, encompassing property development, construction, architecture, interior design, and sustainable building practices. The series has expanded over the years to cover the region's dynamic property markets, including Australia, Mainland China, Hong Kong, Macau, and Japan.
The PropertyGuru Asia Property Awards virtual gala series, which began streaming in 2020 and continued in 2021, has garnered around 1 million views to date across various channels.
The 5th PropertyGuru Asia Property Awards (Sri Lanka) are supported by official cable TV partner History Channel; official magazine PropertyGuru Property Report; official PR partner PR Wire; official ESG partner Baan Dek Foundation; and official supervisor HLB.
For more information, email [email protected] or visit the official website: AsiaPropertyAwards.com.
–END–