Unilever reinforces commitment to invest in Sri Lanka; Lays Foundation Stone for its first Malted Beverage Plant in Sapugaskanda
Total Investment of LKR 4 billion in its journey of nourishing a million Sri Lankan lives
Reinforcing its commitment to the nation, Unilever Sri Lanka, an organisation that has been deep-rooted in Sri Lanka over the past 85 years, has embarked on a journey to localise the production of its malted food drink brands with the commencement of the construction of its first Malted Beverage Plant in Sapugaskanda, located at the Lanka Industrial Estate Limited (LINDEL) zone. Currently, the company manufactures 97% of all its products in Sri Lanka and this project will enhance Unilever Sri Lanka's locally manufactured portfolio further. This will come in the form of an investment of LKR4 billion and will manufacture Viva and Horlicks, as part of its journey of nourishing a million Sri Lankan lives.
Adapting state-of-the-art technology, the plant is equipped with Vacuum Bran Dryer technology which helps ensure the quality and consistency of products. This ensures a sustainable supply of high-quality Viva and Horlicks products, enriched with the goodness of malt and barley to enable Sri Lankan families to start their day with the energy required to keep them active throughout the day.
The event, held on 28th April 2023, was inaugurated by Hajar Alafifi, Chairperson and Managing Director – Unilever Sri Lanka, and was graced by several dignitaries including Mrs. Renuka Weerakoon, Director General of the Board of Investment and Mr. Darshana Pandikorala, District Secretary of Gampaha. The laying of the foundation stone was conducted also in the presence of the Management Committee members of Unilever Sri Lanka including Damith Abeyratne, Supply Chain Director, Sharmila Bandara, Marketing Director – Home care and Nutrition, Niroshan Jayasuriya, National Finance Director along with several members of the Nutrition Business Unit Leadership Team of Unilever South Asia, Kavita Jain, Vice President – Nutrition and Ice Cream, South Asia, Krishnan Sundraram, Nutrition South Asia Functional Nutrition Head, and Prashant Premrajka, South Asia Finance Head – Nutrition and Ice Cream who arrived in Sri Lanka to grace this momentous occasion.
M. M. Nayeemudeen, Secretary of the State Ministry of Investment Promotion, shared his views on the investment and the contribution to the Sri Lankan economy, stating, "Unilever's investment in the new Health Food Drinks plan is a testament to Sri Lanka's potential as an investment destination. This investment not only creates employment opportunities but also strengthens the local economy by reducing the dependence on imports. It is commendable that Unilever is not only investing in the country's growth but also contributing to the nation's food security through the production of high-quality malted food drink brands. We welcome Unilever's continued commitment to Sri Lanka, and we look forward to more investments in the future."
Issuing a statement for this occasion, Mr, Dinesh Weerakkody, Chairman of the Board of Investments of Sri Lanka and Chairman of the Colombo Port City Economic Commission said, "In the midst of economic challenges, it is indeed refreshing to see companies like Unilever supporting the country's growth and development through meaningful investments. I want to offer my thanks and appreciation to Unilever for believing in Sri Lanka's potential and integrating itself into the domestic economy through initiatives like this and wish them every success in their future investment plans."
Hajar Alafifi, Chairperson and Managing Director of Unilever Sri Lanka stated "This is indeed a big milestone for us at Unilever Sri Lanka. We began our journey in investing behind Sri Lanka's future 85 years ago. Investing in our new Malted Beverages plant, will not only minimize forex outflow for imported products but also creates over 125 direct employment opportunities and much more indirect employment, to help further stimulate economic growth. I firmly believe this investment from Unilever Sri Lanka will be a beacon of hope to all Sri Lankans and foreign investors with a message that states, "Sri Lanka is ready", and "Yes, Sri Lanka can". We are thankful to the government for boosting investor confidence through the stabilization of the country and hope to positively impact our consumers, communities, and economy with many investments to come."
Expressing his thoughts, Damith Abeyratne, Supply Chain Director of Unilever said: Our investment in this state-of-the-art plant not only creates job opportunities and boosts economic growth, but it also promotes technology and skills development in Sri Lanka. By adopting the latest technology and processes, we are not only ensuring high-quality products but also transferring knowledge and skills to our employees and partners. I am confident that this investment will have a lasting impact on the country's food and beverages industry and contribute to building a sustainable future for Sri Lanka.
Sharmila Bandara, Marketing Director of Home Care and Nutrition of Unilever stated: Our purpose is to nourish a million Sri Lankan lives, and this new investment will bring us closer to achieving that goal. By manufacturing our much-loved brands Viva and Horlicks locally, we can ensure a sustainable supply of high-quality products that meet the needs of Sri Lankan families. With this new plant, we will be in a much better position to serve our consumers and offer them the best possible nutrition options.
Over the past 85 years, Unilever has been deeply rooted in Sri Lankan society, curating a landscape that preserves and nurtures the true Sri Lankan way of life. It is one of the largest Fast-Moving Consumer Goods (FMCG) companies in the country, producing 97% of its products to the strictest manufacturing standards at its manufacturing facility in Horana and local third-party manufacturing sites. Unilever's portfolio comprises 30 market-leading brands including Sunlight, Signal, Lifebuoy, Knorr, Vim and many others through which it enhances the lives of 21 million Sri Lankans daily. The company has invested over LKR 19.8 Billion in local manufacturing capacity to date.
Ends
Photo Captions: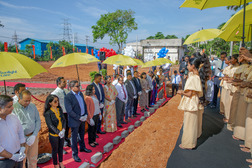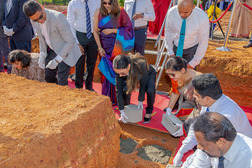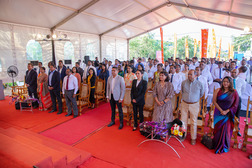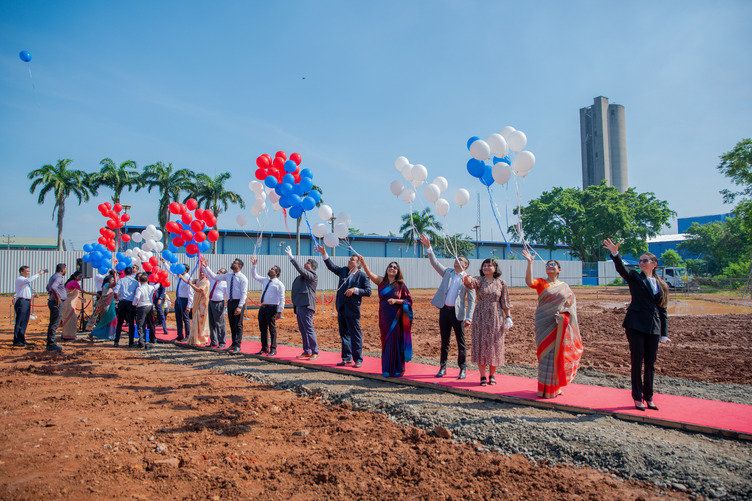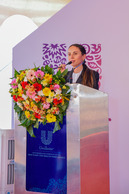 Since its inception in 1938, Unilever Sri Lanka has established itself as one of the largest fast-moving consumer goods (FMCG) companies in Sri Lanka. Its current product portfolio includes 30 market leading brands in categories such as Home Care, Personal Care and Consumables. 97% of its products are manufactured locally, to the strictest manufacturing standards.
Over the past 85 years, Unilever has been deeply rooted in Sri Lankan society, curating a landscape that preserves and nurtures the true Sri Lankan way of life. Enhancing the livelihoods of the communities it operates in will continue to be at the forefront of this effort as it continues to set industry standards.