Huawei 2020 First Half revenue up 13.1% to US $ 64 Bn
Huawei announced its business results for the first half of 2020 today. The company generated over US $ 64.2 billion (CNY 454 billion) in revenue during this period, a 13.1% increase year-on-year, with a net profit margin of 9.2%. Huawei's carrier, enterprise, and consumer businesses achieved US $ 22.58 billion (CNY 159.6 billion), US $ 5.13 billion (CNY 36.3 billion), and US $ 36.19 (CNY 255.8 billion) in revenue, respectively.
As countries around the globe are grappling with the COVID-19 pandemic, information and communications technologies (ICT) have become not only a crucial tool for combatting the virus, but also an engine for economic recovery. Huawei reiterated its commitment to working with carriers and industry partners to maintain stable network operations, accelerate digital transformation, and support efforts to contain local outbreaks and reopen local economies.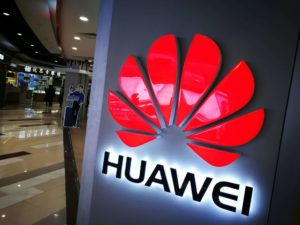 The complex external environment makes open collaboration and trust in global value chains more important than ever. Huawei has promised to continue fulfilling its obligations to customers and suppliers, and to survive, forge ahead, and contribute to the global digital economy and technological development, no matter what future challenges the company faces.
In Sri Lanka Huawei has been operating since 1998 and has extensive and in-depth cooperation with local mainstream telecom operators, governments, and industry customers. Over the years, Huawei has continuously promoted the development of the ICT talent ecosystem in Sri Lanka through activities such as the Huawei Seeds for the Future program that was launch in 2016, and providing internship for talented youth, and ICT Skills industrial training. Huawei recently launched digital inclusion initiative TECH4ALL in Sri Lanka, to expand the scope of digital inclusion beyond connectivity to include applications such as related to health which could be utilized during times of emergency.
Note – The financial data disclosed here are unaudited figures compiled in compliance with the International Financial Reporting Standards; exchange rate at the end of June 2020: US$1 = CNY7.0677 (source: external agencies)
–ends—