AN OPEN LETTER 2021: A RENEWED FOCUS ON INNOVATION FOR A BETTER TOMORROW
Dear vivo family,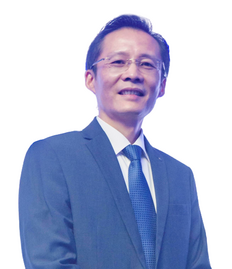 As the world is still coming to terms with the COVID-19 pandemic, our hearts go out to all who have been affected by the outbreak of the coronavirus. Despite 2020 being tough for all of us, we managed to work closely with our ecosystem partners and e-commerce channel partners to stay close to our customers. Hence, I wanted to reach out personally and extend my gratitude to all the employees and customers for believing in vivo to provide best-in-class technology smartphones and fulfil all your needs in the best way possible.
In 2020, the brand introduced innovative mobile solutions to enrich customers' lives with extraordinary technology. We launched industry-leading camera smartphones to make each day special. And the innovative feature-packed Y series and V series received widespread appreciation.
I'm elated to announce that we have made a mark in cutting-edge camera technology and stylish designs – the credit for which goes to our team of world-class designers who strategically devised valuable features for photography enthusiasts and the young generation.
In the past 25 years, vivo has gained a deep understanding of consumers' behaviour through consumer insight-driven R&D and by serving the family of 380 million users. We are strongly guided by the 'More local, More global' approach, and have developed generations of favoured and trusted mobile products without hesitating to promote the local appeal and upscale consumer experience.
I express my utmost appreciation to each and every vivo colleague for your courage, strength, dedication, and hard work. You have done an exceptional job of holding the flag high, and I am thankful to your families who have understood us as a brand and supported us throughout.
I commend your dedication to support our consumers under the government's 'Restart Sri Lanka' initiative. vivo worked closely with its employees and retailers to provide guidance during tough times. The healthcare industry has been working rigorously since the outbreak of the COVID-19 virus. To extend a helping hand, the brand donated masks worth LKR 1 million under its CSR initiative #vivocares. 2020 also witnessed notable accomplishments in after-sales services that ensured satisfaction despite market uncertainty.
The past few years have been significant for our global expansion. We recently partnered with ZEISS for mobile imaging – to enable more creativity and support the long-term development of the industry.
Additionally, we're marking a strong presence in the global 5G sector, bringing a smart combination of 5G and Artificial Intelligence (AI). The IQOO Pro 5G, a first of its kind 5G-ready smartphone, has also been launched by the brand. vivo is well prepared to fully leverage 5G technology to create 'Intelligent Phones' that stay ahead of time.
It gives me immense pleasure to share that vivo was ranked fifth in the global smartphone market in 2020 – according to the latest annual data from IDC. The brand, via purposeful innovations and futuristic designs, intends to provide its customers with the bleeding-edge technology of tomorrow. Following the Benfen philosophy, we're committed to bringing the best technology and ultimate user experience to users.
We're privileged to serve you and your community, and will continue to develop products with improved concepts and features to keep up with your interest and trust, as we provide limitless possibilities to unfold the potential of mobile tech.
Regards,
Kevin Jiang
CEO vivo Sri Lanka