Huawei FreeBuds family wins top accolades from Global Media platforms
Huawei, the global smartphone brand's FreeBuds family has received top accolades and recognitions from renowned media platforms around the world. Huawei FreeBuds Pro, FreeBuds 3 and FreeBuds 3i clinched honors for their unmatched performance and innovative features including the flagship Active Noise Cancellation feature.
Huawei FreeBuds Pro is the latest true wireless ear buds from Huawei. In addition to the geometric design, smart gesture control and battery life up to eight hours, FreeBuds Pro comes with the world's first intelligent dynamic noise cancellation to offer an unprecedented audio experience. Huawei FreeBuds Pro has been duly recognized by Android Authority, Stuff, Android Central and PocketNow with commendations such as "Staff Pick", "Recommended" and "Editor's Choice".
While bestowing these accolades, the global media platforms have showered praises on the new FreeBuds Pro.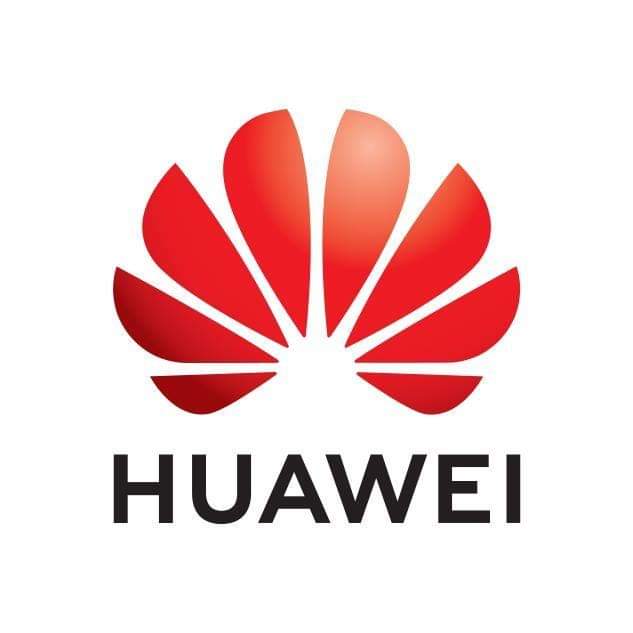 Android Authority – "You should give the FreeBuds Pro a shot if you are after good sound quality, effective ANC, great battery life, and dual device connectivity."
Android Central – "The Huawei FreeBuds Pro deliver great audio quality, fully-featured noise-cancelling functionality and long battery life, plus intuitive gesture controls."
Stuff – "Driven by two 11mm drivers for ultra large amplitude and much better audio quality, the FreeBuds Pro sound nice and crisp, with juicy mids and bass that doesn't lack that dynamic edge we are always looking for in earphones."
PocketNow – "Being in-ear type earbuds, simply wearing them with good-fitting silicone blocks out a lot of the outside noise. However, the FreeBuds Pro offer a level of active noise cancellation which is unrivalled in this particular class of wireless ANC earbuds. "
GSM Arena – "True wireless earphones are made for mobility and comfort, and Huawei did exactly that. The FreeBuds Pro offer great comfort and crisp sound while on Spotify or even Tidal with its lossless audio."
Huawei FreeBuds 3 is the world's first open fit True Wireless Stereo (TWS) earbuds to feature Active Noise Cancellation (ANC). The Kirin A1 chip takes a technologically advanced approach to delivering superior sonics for FreeBuds 3, matching outstanding digital sound processing techniques with a finely tuned high sensitivity driver to deliver spectacular music and voice reproduction.
FreeBuds 3 won Editor's Choice from Andriod Authority while several other media platforms have applauded this innovation from Huawei.
Android Authority – "For users of Huawei smartphones who want a great pair of earphones, the FreeBuds 3 are an obvious recommendation. They sound great, they're a pleasure to use, and the case provides extended battery life."
GSMArena – "The new Red covers both the wireless charge case and the earbuds themselves. Truly wireless earbuds usually come in either black or, as is the case with Apple's AirPods, just white, making this Red colour quite the rarity."
Huawei FreeBuds 3i delivers excellent performance and impressive active noise cancellation, all wrapped up in an ergonomically designed body. Thanks to the outward-facing and inward-facing mics, the FreeBuds 3i actively lowers background noise by up to 32dB. Moreover, FreeBuds 3i features built-in capacitive sensors on both sides, offering unrivalled convenience and control for users.
Phandriod has picked FreeBuds 3i as the Editor's Choice while several media platforms have acclaimed FreeBuds 3i for the design, performance and effectiveness.
Phandriod – "While the regular FreeBuds 3 do a decent job of reducing ambient noise, the fit and seal offered by the FreeBuds 3i is dramatically better, practically reducing ambient noise to zero".
Newsweek – "With great audio quality, these true wireless stereo earbuds are a perfect choice for anyone who needs a comfortable, easy-to-use and loud set of headphones for work, travel or exercise without shelling out hundreds of dollars for the luxury."
Tripadvisor -"The closed-fit design already does a good job of noise isolation, but there is a noticeable difference when you enable ANC. It removes the kind of white noise you get from air conditioning and computer fans.
The leading global provider of information and communications technology (ICT) infrastructure and smart devices Huawei is committed to bring digital technologies to every person, home and organisation for a fully connected, intelligent world. As a global tech giant, Huawei has been duly recognized at renowned awards ceremonies and been constantly featured in global brand rankings. Huawei was ranked 45th on BrandZ Top 100 list of Most Valuable Global Brands, 79th on Forbes World's Most Valuable Brands while the company has featured among top 10 most valuable brands in the latest Brand Finance Global 500 Most Valuable Brands list. Huawei has also achieved the 68th position on Interbrand's Best Global Brands and was also featured in Fortune's Global 500.