Rocell announces appointment of two new Directors to its Board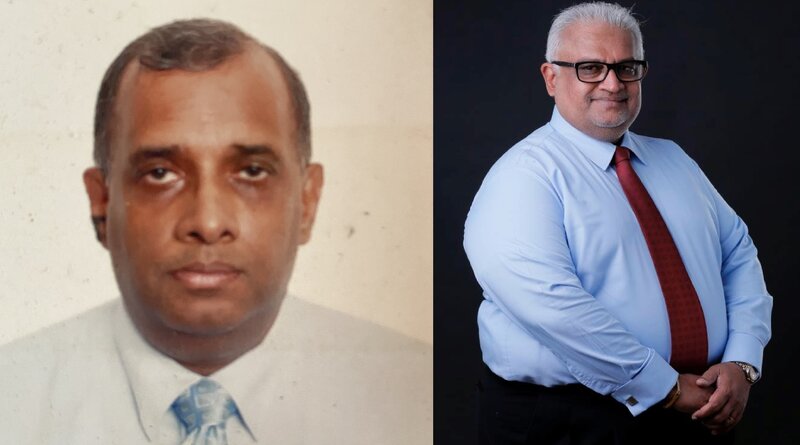 Sri Lanka's leading tile and bathware manufacturer Royal Ceramics Lanka PLC announced the appointment of Mr. Sanjeewa Renuka Jayaweera and Mr. Jitendra R Gunaratne as new Directors to its Board, to strengthen its management team and accelerate the company growth.
Mr. Gunaratne has been an active member of John Keells Holdings with 40 years of experience, during which he has successfully led Food & Beverage, Plantations and Leisure sectors of the group. The insights and experiences gained from these diverse industries honed his expertise in Strategic Planning & Execution, Production & Distribution, Industrial relations and Change Management. Mr. Gunaratne was a Member of the Group Executive Committee of the JKH Group from 2005 to 2020, Member of the Food Advisory Council of the Ministry of Health, Sri Lanka (2016-2018), Founder Chairman of the Beverage Association of Sri Lanka (2012-2018), Member of the Council for Hotel & Tourism of the Employer's Federation of Ceylon (2018-2020) and held several Directorships and served on several public listed and private Companies within the JKH Group.
A seasoned leader, Mr. Jayaweera has held several senior management positions prior to joining Rocell. He counts over two decades of experience in working for top corporates including several John Keells Group of Companies listed on the Colombo Stock Exchange (CSE). While being reputed for adhering to high ethical standards and integrity, he brings with him years of expertise in the fields of Financial Accounting, Management Accounting, Hotel Management, Manufacturing, Retail, Audit and Compliance. Mr. Jayaweera was a member of the core team that pioneered in John Keells Group's foray into the Hotel sector of Republic of Maldives in 1996, the quick turnaround of the Keells Supermarket chain in 2012-2013 and was instrumental in the exponential growth in revenue and profitability of Ceylon Cold Stores PLC, resulting in a 250% growth in share price during 2015-2017. He has also served as a member of the Group Operating Committee (GOC) of John Keells Holding PLC from July 2005 to June 2018.
The addition of new Directors will complement and further boost the power packed Board which consists of Chairman Mr. K.D.D Perera, Deputy Chairman Mr. A. M Weerasinghe, Managing Director Mr. M.Y.A Perera, Director Marketing and Business Development Mr. T.G Thoradeniya, Ms. Niruja Thambiayah, Mr. N.J Weerakoon, Mr. L. N. De S Wijeyeratne, Mr. Harsha Amarasekera, Mr. G. A. R. D. Prasanna, Mr. R. N. Asirwatham and Mr. S. M. Liyanage.
Established in 1990, Royal Ceramics Lanka PLC (Rocell) is at the forefront of innovating world class tiles, bathware and accessories to Sri Lanka and is committed to cater to the ever increasing tile and bathware needs of customers backed by cutting edge technology. Hailed as one of the highly sought after life styles brands in Sri Lanka, Rocell continues to provide a world class customer experience through its island wide showrooms as a truly customer-centric entity.
Photo Caption
From left: Sanjeewa Renuka Jayaweera and Jitendra R Gunaratne