'Money Matters' – Lions Club of Colombo (Host) to conduct a webinar series on Financial Inclusion and Literacy Capacity Development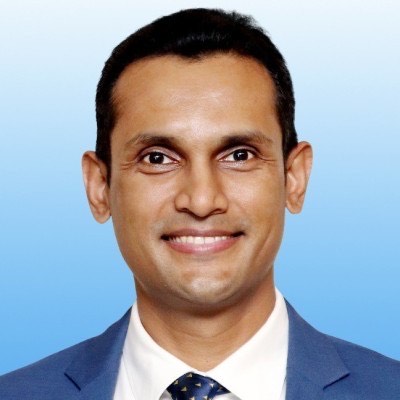 With the intention of providing a glimpse on becoming successful entrepreneurs and self-sufficient individuals, the Lions Club of Colombo (Host) District 306A1 will be conducting a series of webinars on the topic 'Financial Literacy and Capacity Development' starting from July 2021. Themed "Money Matters", the webinar series is the first phase of the financial literacy and capacity development project, and the second phase will target selected candidates from 50 low-income families in the Kosgolle village of the Matale District in Sri Lanka.
Held via Zoom, the first series of webinars will host an esteemed panel of national and international speakers and professionals in the banking and finance industry including Mr. B L J Saliya Balasooriya, Director Regional Development Department of the Central Bank of Sri Lanka, Mr. Thilak Piyadigama, CEO, SANASA Development Bank (SDB), Mr. Ricardo Estrada representing Frankfurt School of Finance and Management, Germany as the Course Director, Certified Expert in Financial inclusion Policy, Mr. Robin Newnham, Head of Policy Analysis, Alliance for Financial Inclusion (AFI) and Lion Mahendra Amarasuriya, Ex Chairman of Commercial Bank of Ceylon and Past International President of Lions Clubs International.
The project aims to enhance the financial literacy of participants, equip them with necessary skills and knowledge to be self-sufficient and seek possibilities of increasing financial income of low-income families while contributing towards eradicating the poverty at all levels.
The webinar series will focus on seven critical areas including economy, budgeting, savings and planning, debt management, shopping around (access to product and services information), consumer rights protection and security. At the end of the webinar series, participants will be familiar with using different types of financial services and basic macroeconomic concepts. They will be able to make effective financial decisions based on regular and irregular budget flows, actively use bank accounts and payment methods, analyze bank statements, manage risks and make appropriate decisions, chose a financial product to invest (eg: Deposit, securities, pension funds) or chose which financial products to borrow, and more.
Commenting on this timely initiative, Lion Asitha Pinnaduwa, Project Chairman, Past Leo District President and Lions Club of Colombo (Host) President 2021/22 said, "Financial literacy and financial inclusion are essential aspects that make way for financial stability. Understanding these areas will allow any individual to succeed in any given business scenario and achieve expected outcomes by taking well-informed decisions. Sri Lanka's low financial literacy which currently sits at 35% is one major reason for the uphill challenges we face as a country today. It is in this background we have shouldered the responsibility to enhance finance literacy of communities and contribute towards creating a more equitable economy."
This long-term project is an attempt to familiarize the participants on financial literacy and financial inclusion in the backdrop of Sri Lanka's financial literacy which is wobbling on 35% according to a global financial literacy survey, conducted by the Standard & Poor's Ratings Services.
As per the National Financial Inclusion Survey in 2018/19, carried out by the Central Bank of Sri Lanka despite a considerable number of Sri Lankans having financial access, the usage of financial services have been limited due to financial ill-literacy. This proposed project includes fully-fledged workshops with the focus on enhancing financial literacy and setting up the stage for participants to increase their income. Following the conclusion of the workshops, the Lions Club of Colombo (Host) organizing committee hopes to continue reviewing the progress of these individuals and support them in succeeding as entrepreneurs.
Providing due support and endorsement for the project will be the official PR partner- PR Wire, and Chartered Institute of Management Accountants (CIMA Sri Lanka) as the knowledge Partner.
Photo Caption
Lion Asitha Pinnaduwa, Project Chairman, Past Leo District President and Lions Club of Colombo (Host) President 2021/22