Amana Takaful Insurance maintains its growth record for a successive third quarter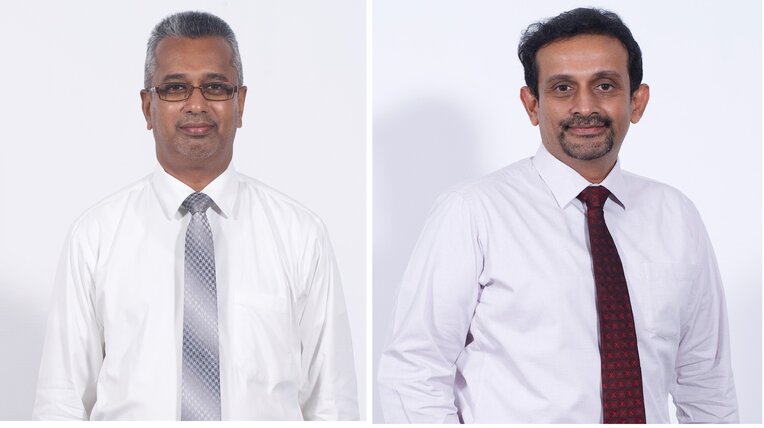 Amana Takaful Insurance (ATI), announces that its 2021 Third Quarter (Q3) results have shown record performance in comparison to the industry thus sustaining the company's rapid growth over the two previous Quarters. ATI has also shown growth across all major insurance segments on a Year-on-Year basis, in comparison to last year's Q3.
The Deputy General Manager for Metro Sales at ATI, Noushad Cassim, elaborating on the company's Q3 performance, said: "In our initial analysis of our performance in Q3, it appears that our growth ratios are among the highest in the industry. Some are many-fold higher than the overall industry growth rates. As a result, ATI's overall market share in 2021 continues to follow an upwards growth trajectory. ATI has recorded a significant 26% YoY sales growth in Q3. This performance is reported amid Sri Lanka's insurance industry facing tougher times from the third wave of the Pandemic."
On a Year-on-Year basis in 2021 Q3, ATI reports growth in all main insurance categories. Overall, all types of Non-Motor Insurance grew by 45% while Motor insurance segments grew by 11%. Its largest non-motor insurance growth in '21-Q3 was Marine Insurance, growing by 79%. ATI's Medical Insurance, the second-largest growth segment, reported a 77% increase. ATI's Fire and Engineering segment too, grew by 36%. All these growth percentages are significantly high compared to industry averages, especially in an environment where some players have recorded a decline in turnover.
When enquired about this sustainable performance of the organization, the Chief Sales Officer at ATI, Suresh Basnayake commented, "Overall, the insurance industry has recovered subsequent to the constraints faced during the lockdowns and travel restrictions. Nevertheless, our team at Amana Takaful Insurance has managed to leap the extra mile to attract many potential clients to our brand promise and service delivery. This continuous growth is a customer trend that we began to see from early 2021 onwards. I would like to wholeheartedly thank all our stakeholders for their trust and unwavering commitment."
About Amana Takaful Insurance:
Amana Takaful Insurance pioneered a unique concept of Insurance (Takaful) in Sri Lanka which is based on customer-centricity and ethical practices, and has today become a fully-fledged insurance company in Sri Lanka. It is compliant with the statutory provisions of Regulation of Insurance Industry (amendment), Act no. 3 of 2011 which stipulates all composite insurance providers to segregate long-term and general insurance businesses. Amana Takaful Insurance offers a complete range of Life and General insurance solutions as well as tailor-made health insurance policies to suit the overall health needs of diverse segments of society.
#ENDS#