Asriel Holdings Invests in Digital Media Powerhouse Seven Media Group
Seven Media, one of Sri Lanka's fastest growing and highly sought-after digital media agencies has partnered with Asriel Holdings, a diversified group of companies, in a bid to explore new markets by harnessing and outsourcing local digital marketing talent. With humble beginnings in 2015, Asriel Holdings now stands as one of Sri Lanka's respected dairy product manufacturers and leading corporate brands. Additionally, the company has also diversified into multiple sectors, including security and real estate.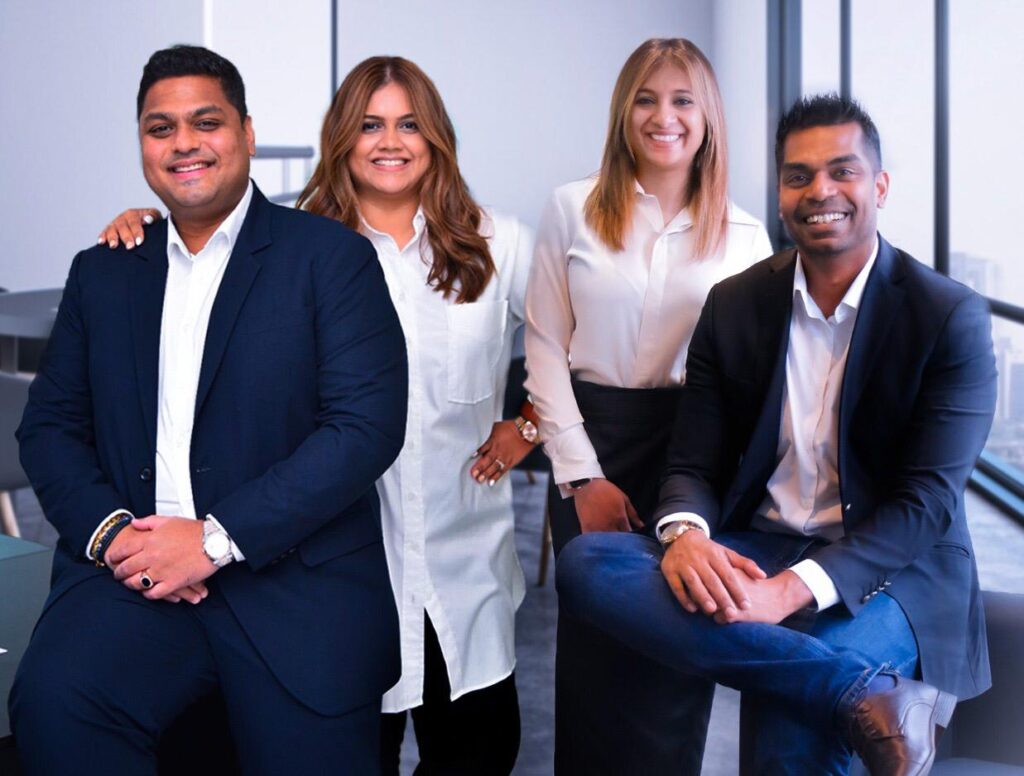 Seven Media positioned themselves as the First Creative Digital Agency and became the premium agency for media management with expertise in a host of global platforms including Facebook, LinkedIn, Twitter, Pinterest, YouTube, and Google. The agency works with over 150 local and global clients, and assists brands reach over 20 million people locally and globally, every month with over 100 million digital monthly impressions.
Over the years, the agency has gained invaluable recognition and multiple awards including; Digital Agency of the Year, Best Content Agency, Best Digital Media Agency in Government Institutions and NGOs Sector, Financial Sector, Retail Sector, Financial Industry, Health Care and Personal Services, Media, as well as Publishing, just to name a few.
Shiran Peris, Chairman of Asriel Holdings commented on the partnership. "Sri Lanka has always been a multi-talented country that has a lot to offer for global markets, and it's a well-known fact that many Sri Lankan companies handle business for multinational organisations. The partnership with Asriel Holdings and Seven Media is the enabler to our future vision to make Sri Lanka great by bringing in foreign income to Sri Lanka."
Becoming a part of Asriel group of companies, is part of Seven Media's conscious efforts to gain greater strength to elevate the agency into a revolutionary global enterprise. Asriel Holdings encompasses a group of companies including Asriel Marketing, Asriel Dairies, Asriel Food Services, Anods Cocoa, Asriel Security and Asriel Real Estate.
Subodha Pilimatalawwe, Founder and Managing Director of Seven Media Group Commented on the partnership, "This venture will enable Seven Media to transform from a Creative Digital Agency into a Bespoke Digital Agency, which allows the agency to expand its global footprint, tap into global talent and expose local talent to a rapidly expanding global market. It is the first step in Seven Media's plan to export digital creative resources and make Sri Lanka a top destination for digital marketing outsourcing, which will in turn increase foreign investment in the country and reduce mass migration."
ENDS
Photo Caption- From left: Shiran Peiris, Chairman, Seven Media Group Pvt Ltd.,
Dimuthu Peiris, Director, Seven Media Group Pvt Ltd., Madhu Pilimatalawwe, Director/CEO, Seven Media Group Pvt Ltd., Subodha Pilimatalawwe, Managing Director, Seven Media Group Pvt Ltd.