Digital Lanka, Green Tech, Huawei Digital Congress focuses on Sri Lanka's future of Digitalization, Intelligence, and Carbon Neutrality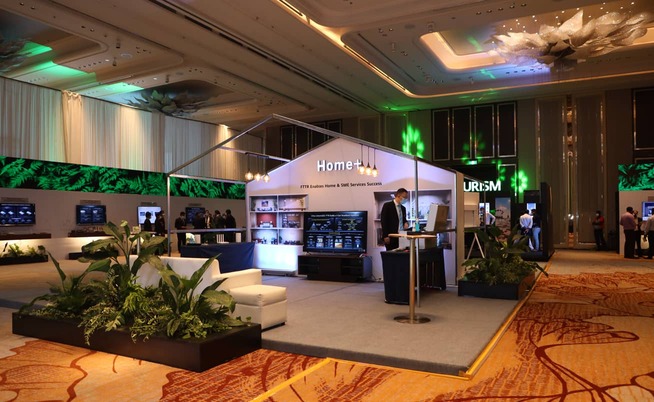 Digital Lanka, Green Tech Huawei Digital Congress highlighted the long-term momentum for the digital transformation and the need for cross-sector cooperation in the Sri Lankan ICT ecosystem. Hundreds of representatives from enterprises, organizations, and different sectors of the ICT industry joined the congress to explore together the prospects of Sri Lanka's digital future.
At the event, Huawei emphasized its long-term contribution and commitment to the technological progress of the country. Huawei believes "Digitalization, intelligence, and low carbon" to be the way forward for the industry and the society, and the company is reshaping various business areas to better adapt to these three major trends. Apart from the continuous focus on Carrier businesses, Enterprise solutions, and smart devices, Huawei was bringing Digital Power and Cloud services to the country aiming for the sustainable development of Sri Lanka.
Huawei displayed its latest solutions collaborating with the latest technologies of 5G, AI, IoT, AR, and VR at the exhibition. The technologies were adopted in different business scenarios such as 5G Tourism, Port digitalization, Smart Agriculture, etc. From the scenarios, Huawei envisioned a blueprint for the industry's digital transformation and explored the potential for the upcoming 5G technologies.
To digitalize the travel and transportation business, Huawei signed a cooperation agreement together with DilanGo Taxi at the digital congress and the two companies will cooperate making the travel experience faster, smarter, and securer. Furthermore, Huawei also joined hands with Mercantile Cricket Association (MCA) and Sports Intel in a sponsorship agreement to propel the digital development of Cricket leveraging big data and cloud computing.
"Grow In Sri Lanka, Contribute to Sri Lanka." Huawei Digital Congress demonstrated technology will make lives better, make businesses more intelligent, and make society more inclusive. Huawei will work together with partners, friends, and customers from all industries to ultimately bring us closer to a fully connected, intelligent world.
Photo captions
Event highlights