Sri Lanka's First Fully Immersive Metaverse 'Futureverse' is Launched by Dialog
Continuing to initiate technology firsts in the country and the region, Dialog Axiata PLC, launched 'Futureverse' – Sri Lanka's first completely immersive, interactive and experiential Metaverse where people can purchase Dialog products and services, socialize, attend events, and play games in one constant virtual world.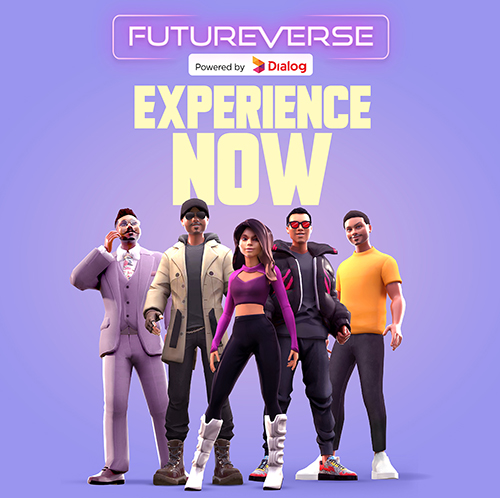 Futureverse is an immersive and interactive virtual world where users can produce their own custom avatars. This virtual world will allow visitors access to all Dialog products and services available at any Dialog Experience Centre, socialize with friends, watch movies, take part in workshops, visit exhibitions, and more. Powered by immersive technologies like virtual reality (VR) and extended reality (XR), the Futureverse, from Sri Lanka's premier connectivity provider, stretches out a clearly borderless digital realm that provides limitless experiences and chances, where visitors can encounter a distinctive virtual world filled with abstract landscapes and objects. Futureverse is a fun way to spend free time interacting with friends virtually through voice or chat.
Group Chief Operating Officer of Dialolgh Axiata PLC, Lasantha Theverapperuma commenting said, "With the Metaverse being a part of web 3.0, the next evolutionary phase of the internet, we are happy to introduce 'Futureverse', ushering in aq new virtual world which has the power to transform every part of our day-to-day lives, including how w esocialikze, work and play. As the trusted digital companion of Sri Lankans, Dialog is still dedicated to developing innovations in the digital space to empower people, industries and the nation at large, to drive inclusive development."
Visit futureverse.dialog.lk to enter the Futureverse