DOK Solutions Celebrates a Decade of Excellence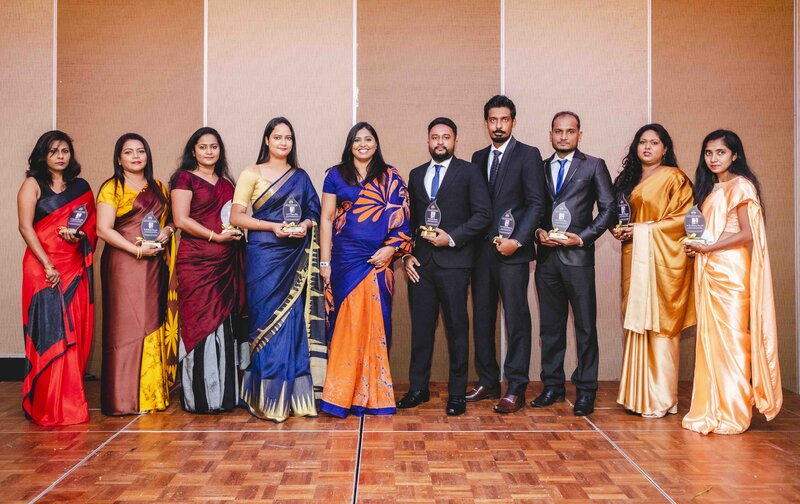 DOK Solutions Lanka – Sri Lanka's leading Record Management & Business Process Outsourcing service provider – celebrates its 10th anniversary this year.
The significant milestone was observed and celebrated at a ceremonious event that was recently organised at Hotel Ramada, Colombo, and witnessed the participation of several longstanding employees of the company who were recognised and awarded as the legends behind this tremendous accomplishment.
Commenting on the occasion, Chief Operating Officer of DOK Solutions Lanka Prabodhanie Wanigasundara stated: "We're extremely proud to celebrate this notable milestone which is the result of the hard work, dedication and commitment of our entire team! I'm beyond grateful and would like to extend my sincere appreciation towards every single team member for their individual and collective contribution which has taken this company to great heights."
"Furthermore, I'd like to thank all our valuable customers for being with us every step of the way – even during tough market conditions – and placing their confidence in Team DOK. Our employees and customers are undoubtedly the two main pillars of the success we celebrate today!" she added.
Nine enthusiastic individuals who have served the company with loyalty and dedication over the past decade were also felicitated and rewarded at the anniversary event. Commenting on the same, Nimali Senevirathne – Assistant General Manager Legal & HR at DOK Solutions Lanka stated: "It's been a remarkable decade of happiness, togetherness, commitment, sharing and trust. And today we celebrate the career achievements of nine employees whose hard work, loyalty and positive attitudes have guided the company and its young blood to meet its goals.
These key changemakers, who have been committed to the growth of DOK Solutions right from inception, have paved the company's road to success with their dedication, team spirit and leadership. I, on behalf of the management, would like to extend our gratitude and appreciation to them for their tireless efforts in flying the DOK flag high."
Established in 2010, DOK Solutions Lanka commenced its operations with 15 staff members, solely focusing on physical archiving services. However, after a decade of successful market penetration, the company has expanded its service portfolio to include a wide range of Record Management Services – such as Record Capturing, Digitising, Archiving, and Retrieval – and Business Process Management Services -such as Document Digitising, Document Management Software, Data Entry, Account Creation, Insurance Policy Customisation, System Updating, and much more.
DOK Solutions Lanka plays a pivotal role in facilitating the digital transformation initiatives of its clients by providing the required hardware and software which can facilitate remote access to organisational records together with the expertise of document digitisation. It manages the entire life cycle of documents including storing (physically or digitally), retrieving, delivering under proper security measures, and securely destroying the same after the required retention period.
DOK Solutions currently occupies three modern warehouses – which are specially designed for the protection and preservation of the physical documents archived – and has a total strength of 90+ staff. It also occupies a state-of-the-art Data Capturing Center in Orion City which can facilitate offsite document digitisation, uploading, data entry and other related services.
Additionally, the company ensures that the safety and security of the stored files are not hindered in any way by incorporating all the required standards such as a comprehensive fire management system, access control, regular pest control, and a proper disaster recovery plan.
DOK Solutions Lanka serves a wide customer base including leading Banks, Insurance Companies, Finance Companies, Private Hospitals, Educational Institutes and several other corporate establishments, and its critical success is attributed to the service excellence and flexibility of customising the service to match the client's requirements. DOK Solutions is ISO (International Organisation for Standardisation) and OHSAH (Occupational Health and Safety Agency for Healthcare) certified which further strengthens its commitment towards quality service for all customers.
###