Lions & Leos of Sri Lanka launches 'Thousand Hopes campaign' to fight Covid
In an effort to support the public health system of Sri Lanka, which is fighting against the Covid outbreak, Lions & Leos of Multiple District 306 stepped forward to launch a Covid relief fund to strengthen the country's health care service. Themed "Thousand Hopes", the core objective of the campaign is to raise Rs.150Mn to purchase and donate essential medical & laboratory equipment and assist in the efforts to curb the pandemic.
The donation is expected to increase the daily PCR testing capacity by 30% from the current capacity, support the expansion of the PCR Lab network across Sri Lanka and enhance the testing capacity of new Covid variants in the country.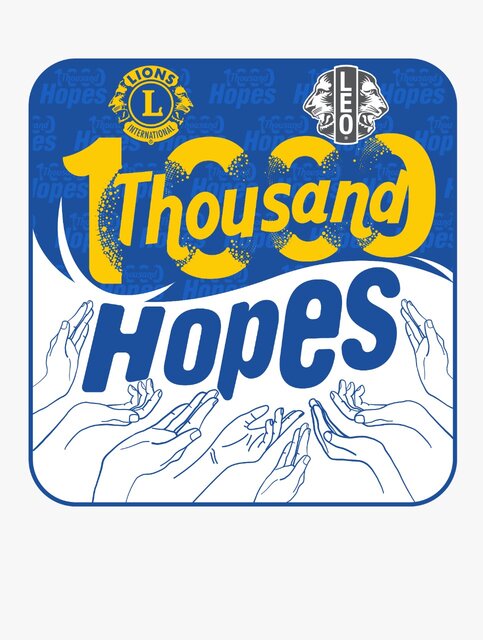 Commenting on the Thousand Hopes campaign, Lion Mahendra Amarasuriya Past International President of Lions Clubs International said, "We are indeed glad to lend a helping hand to the public health system during this challenging period. This fundraising campaign was launched with the intention of raising Rs.150Mn to support the health care system, so that our Country is better equipped to face the pandemic. We encourage everyone to contribute to this worthy cause to overcome the Covid threat as a nation."
The Thousand Hopes Campaign, which was inspired by the thousands of hopes of all Sri Lankans to achieve a brighter future for them & their children, reflects the hopes of the Lions of Sri Lanka, which is to assist the country to come out of the Covid Pandemic and to help save lives of our people. Lions & Leos of Sri Lanka invites the general public to be a part of this worthy project with a donation of Rs.1000, which will be used to purchase medical & laboratory equipment needed to streamline the health care system.
Funds can be donated to the designated bank account or as online transfers via https://www.lionsmd306.org/donation/ .
Lions Clubs International is the world's largest service club organization with more than 1.4 million members in approximately 46,000 clubs in more than 200 countries around the world. Lions Clubs International Multiple District 306 (Sri Lanka) is a part of this global organization and comprises of over 550 clubs with around 15,000 members. Leos Clubs International is the youth arm of Lions with over 9,000 Leos in Sri Lanka. Lions & Leos of Multiple District 306 have been at the forefront of community support initiatives catering to the needs of the country for several decades. Lions & Leos have been in action throughout the Covid pandemic via donations and volunteering activities in their own communities.