Sivashanth Sundararajee joins CT CLSA Securities Services as Chief Operating Officer/Executive Director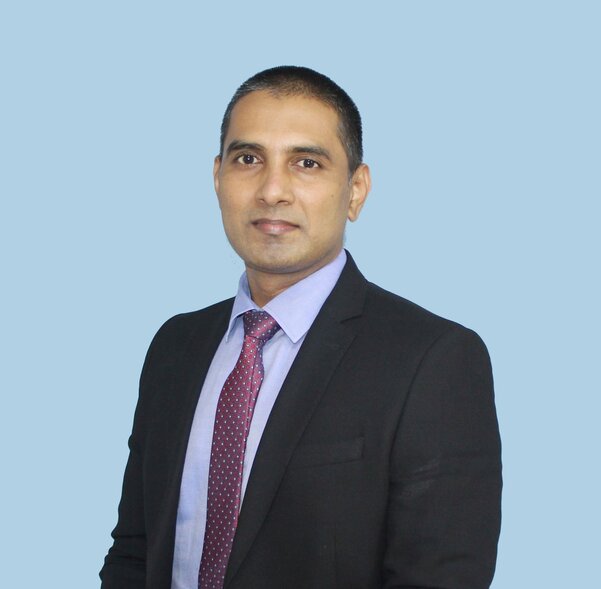 CT CLSA Securities Services is pleased to announce the appointment of Sivashanth Sundararajee as its Chief Operating Officer / Executive Director with effect from 27 August 2021.
Sivashanth is an experienced banker counting over 20 years' experience covering Retail Banking and Global Banking in multiple markets through HSBC Group office. He brings with him unique business management and risk management insights along with strong client servicing skills to contribute towards the strategic direction of the Company. Prior to joining CT CLSA, he served HSBC Securities Service, Sri Lanka Branch where he was responsible for maintaining a strong market share for the business. In this role he led several initiatives and lobbying efforts, securing the interest of foreign investors in Sri Lanka's capital markets. He has also covered regional initiatives for the bank, while based out of the Sri Lanka office and has also completed overseas assignments including Hong Kong and Vietnam Securities Service business.
Sivashanth is an Associate Member of Chartered Institute of Securities and Investment (UK) and holds a Masters Degree in Finance with a Distinction from Staffordshire University (UK) and Financial Advisors' International Qualification (FAIQ).
CT CLSA Securities, a Member of the Colombo Stock Exchange, is a fully owned subsidiary of the CT CLSA Holdings Group. CT CLSA Securities was ranked number 1 for total market turnover (calendar year basis) on the Colombo Stock Exchange (CSE) for 8 consecutive years from 2012 to 2020, and has generated a high proportion of Foreign Institutional activity since inception in 1993.
CT CLSA Holdings is a leading Capital Market Service provider in the Country offering Investment Banking, Stockbroking and Asset Management Services through its fully owned subsidiaries CT CLSA Capital, CT CLSA Securities and Comtrust Asset Management. CT CLSA Holdings is a group company of listed conglomerate, CT Holdings Group and the CLSA Group of Hong Kong. CLSA is one of Asia's largest investment groups and a fully owned subsidiary of CITIC Securities, China's largest investment bank.