DUBAI BASED INNOVATIVE PRODUCTION GROUP CHEATS INDIAN COMPANY
Telugu Warriors Sporting Adventure Pvt. Ltd. (TWSA) is one of the official Franchisee holders of "Dambulla Viiking" in the Lanka Premier League (LPL) for the term of 2020 – 2025.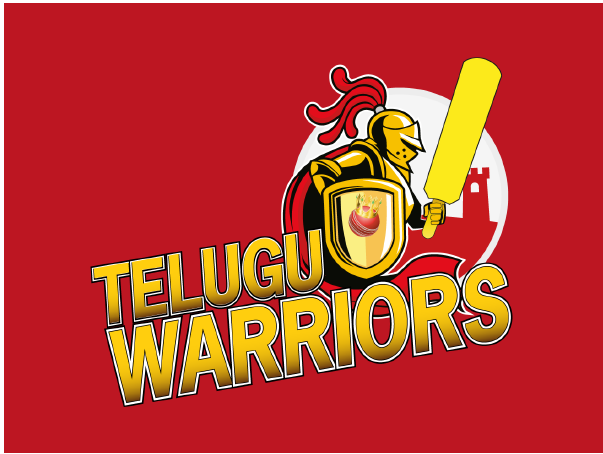 TWSA has been a pioneer in the Sports sector and the owner of TWSA, Mr. Sachiin Joshi, is an avid lover of Cricket and has been actively involved in cricketing communities both at grass root levels and at professional levels. He is committed to support the next generation of cricketers. The Innovative Production Group (IPG) FZE, the official right holders of LPL, approached Mr. Sachiin Joshi and offered to be a franchisee of one of the teams of LPL at the tail end of the season.
However due to his sheer passion and love for Cricket, Mr. Sachiin Joshi came forward and rescued IPG and Sri Lanka Cricket (SLC) from public embarrassment by investing more than USD 900,000 of his personal funds within a very short time span, thereby ensuring the success of the first season of LPL.
The Innovative Production Group (IPG) FZE had illegally terminated the Franchisee Agreement with TWSA without providing TWSA a fair chance to rectify the breach of Agreement, which resulted in heavy financial and reputation damages for TWSA. (IPG) FZE cunningly published the termination of Franchisee Agreement in newspapers even prior to sending the official notice for alleged breach and termination of Agreement with TWSA.
It should be stressed that TWSA has time and again proved their bona fide, loyalty and commitment to LPL and IPG's intentional actions took place in spite of such commitments demonstrated by TWSA. A clear proof of TWSA's loyalty and commitment to LPL was that during the first season of LPL, under the leadership of Mr. Sachiin Joshi, TWSA succeeded in raising the valuation of Dambulla Viiking to USD 3.54 million.
Despite the abovementioned efforts by TWSA, IPG has attempted to discredit TWSA by falsely claiming TWSA has breached various clauses of their Franchisee Agreement.
This unwarranted Press Release which was cunningly published without providing TWSA an opportunity to reply to their allegations, and our stand for holding the payment of last instalment or at least make an inquiry on the alleged notice of the termination was knowingly and intentionally committed by IPG to ensure that their defaults and irregularities stay hidden and to intentionally deviate from the proper practice thus abetting IPG's violation further. IPG had also violated fulfilling of vital obligations under the said Franchisee Agreement including but not limited to the provision of a detailed report on utilization of funds paid by TWSA, details on TWSA's share in the central revenue pool and the time limit for its release, physical copy of signed Franchisee Agreements and the Players' Agreements. IPG has clearly abused its position of power to arbitrarily decide the terms of the Franchisee Agreement which were one-sided, onerous, arbitrary and unfair to TWSA as the Franchisee holder. Furthermore, IPG also refrained from sharing the executed Franchisee Agreement till the end of first season, resulting in another violation of an accepted practice.
Post such continuous grave irregularities committed by them, IPG had approached TWSA requesting TWSA to confirm their position to participate in the second season of LPL and within 15 days of seeking confirmation on participation from TWSA, IPG arbitrarily took the sudden and unwarranted step to terminate the Agreement with TWSA.
Despite the illegal and unwanted termination of its Franchisee Agreement, TWSA, due to its unwavering passion and love for Cricket, had decided to avail another opportunity to LPL by continuing their association with LPL and without relinquishing the link. IPG thereafter once again initiated communication with TWSA for investing in LPL season 2. However, after all the communications, IPG suddenly retracted its offer and did not even have the courtesy of informing TWSA that the Dambulla Franchisee was awarded to Mr. Q Khan. TWSA only became aware of the same through newspaper articles. Post publication of such news and articles in the newspapers, IPG abruptly terminated all their ongoing communications with TWSA, with no explanations or prior notice.
Despite the discontinuation, which is the second violation, IPG offered TWSA the Colombo Franchisee in anticipation and fear of TWSA's legal action against them. TWSA accepted their offer to take over the Colombo Franchisee and were in talks with Mr. Anil Mohan of IPG to finalize the commercials of their association. Both IPG and SLC intentionally and continuously presented to TWSA that they were taking the necessary action to include TWSA in the second season of LPL. Thereafter, IPG once again stopped all their ongoing communications with TWSA in an autocratic and arbitrary manner. While TWSA (based on the understanding gained from IPG and SLC about inclusion of TWSA in the second season of LPL) was engaged with the following up with IPG and SLC on finalization of steps to be undertaken for the new association, TWSA learnt with a rude shock that the Colombo Franchisee was awarded to a new third party who was the CEO & President of 27th Investments, Anil Damani and not to TWSA. Later on, IPG offered TWSA the Kandy Tuskers Franchisee and played the same game.
TWSA alleges that IPG have been intentionally misleading TWSA during the entirety of the time period while keeping TWSA as a mere safety net that could be unilaterally discarded at their own convenience. The series of intentional actions by IPG clearly insinuates its sole motive to not to allot any share from the central pool revenue of LPL Season One to TWSA while simultaneously hinder and obstruct any possible litigation by TWSA against LPL's own illegal termination and non-fulfilment of obligations as per the Franchisee Agreement.
One could only speculate the consequences which SLC and IPG would face, if IPG and SLC fail to resolve and address its issue with TWSA. Though being held against insurmountable odds, TWSA is confident that justice shall prevail.
ENDS