VMware Workspace ONE Powers Sri Lankan Technology Company 99x with Seamless Remote Workforce Solution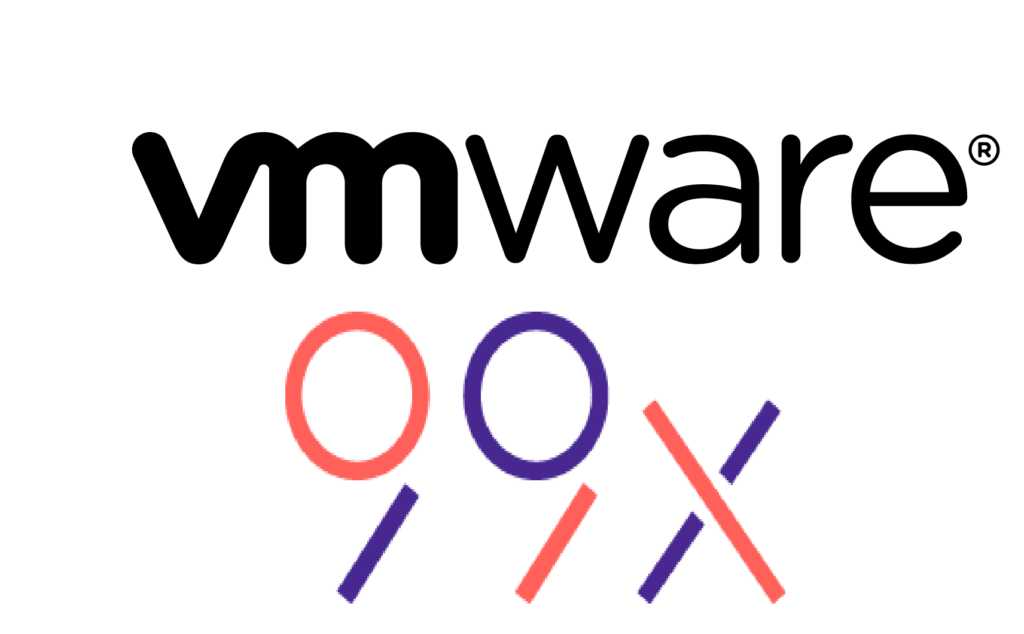 Leading enterprise software innovator VMware, Inc. (NYSE: VMW) announced today that 99x, a leading technology company in Sri Lanka, has tapped its VMware Workspace ONE platform to bolster the company's work-from-home strategy and enable it to deliver global clients with seamless, uninterrupted product engineering services even during the peak of the COVID-19 pandemic.
Foreseeing the impact of the pandemic early on, 99x took preemptive measures to switch to a work-from-home (WFH) model even before the Sri Lankan government imposed a nationwide lockdown. It turned to VMware's Workspace ONE digital workspace solution to meet business continuity needs while providing a more secure, productive, and engaging experience for its remote workforce and empowering customers like Gennext to do the same.
"Our main priority was continuing 'business as usual' and being a rock-solid partner to our international clientele amid the global chaos. We had to enable over 400 employees with WFH facilities, and importantly, be able to centrally manage and improve the security controls of these remote workstations," said 99x Chief Information Officer Chaminda Vithanage. "VMware Workspace ONE played an integral part in this transition. It has also been vital in helping 99x continue to comply with both regulatory and governance requirements such as ISO 27001, ISO 27701, ISO 9001 and GDPR."
VMware Workspace ONE helped 99x reduce the security risk of unmanaged end devices, without compromising its existing way of working or availability of services. Despite the far-reaching impact of the pandemic, 99x was able to expand its workforce – onboarding 100 new resources in 2020 alone. Seamless scalability was a priority and VMware's Workspace ONE solution enabled 99x to grow while allowing the unified management and facilitation of its growth plans.
"VMware Workspace ONE also helped improve overall IT administration. Instead of manually configuring devices, we could centrally manage and control each device, which has greatly simplified internal IT demands and reduced overheads," added Vidura Perera, 99x's Manager – IT. "It also facilitated more efficient collaboration and workflow management, allowing our employees to work from any location, whether remotely or in the office. By bringing down the process time of requesting new mobile devices from days to mere hours, it also improved productivity. And once our employees receive their devices, VMware Workspace ONE helps them get set up on the corporate network much faster."
Additionally, the integration of VMware Workspace ONE into 99x's processes allowed the company to roll-out initiatives such as 'BYOD' (Bring Your Own Device) that further strengthened business continuity without compromising security, by decreasing the risk of data loss and theft by enabling rapid encryption mechanisms, and the ability to remotely wipe data if a device is lost or stolen, safeguarding the organization's sensitive data.
This also led to improved efficiencies and increased savings for 99x by freeing up resources from manual tasks, allowing teams to focus on strategic activities that contribute to the bottom line.
"At a time when business is far from usual, and companies have to shift to a hybrid work environment, our digital Workspace ONE solutions enable their employees to work remotely, maintain productivity, increase connectivity, and provide more secure access to applications regardless of the endpoint. We are pleased to partner with 99x to address their end user and enterprise IT business mobility needs by aggregating all devices, applications and services while more securely managing them through unified common access and identity," said Nitin Ahuja, General Manager and Country Leader, Asia Emerging Markets, VMware.
About 99x
99x is a technology company co-creating well-engineered, innovative digital products for the Scandinavian market. ​Its expertise has been proven through a portfolio of over 150 impactful global digital products, developed together with leading Independent Software Vendors (ISVs). 99x employs over 350 technology and product specialists, who are high achievers, creative thinkers and team players. ​The company is one of Asia's Best Workplaces for 2021 and has been named a Best Workplace in Sri Lanka for nine consecutive years.​
About VMware
VMware is a leading provider of multi-cloud services for all apps, enabling digital innovation with enterprise control. As a trusted foundation to accelerate innovation, VMware software gives businesses the flexibility and choice they need to build the future. Headquartered in Palo Alto, California, VMware is committed to building a better future through the company's 2030 Agenda. For more information, please visit www.vmware.com/company.
VMware and Workspace ONE are registered trademarks or trademarks of VMware, Inc. in the United States and other jurisdictions.