The 16th PropertyGuru Asia Property Awards Grand Final celebrates the Gold Standard bearers of real estate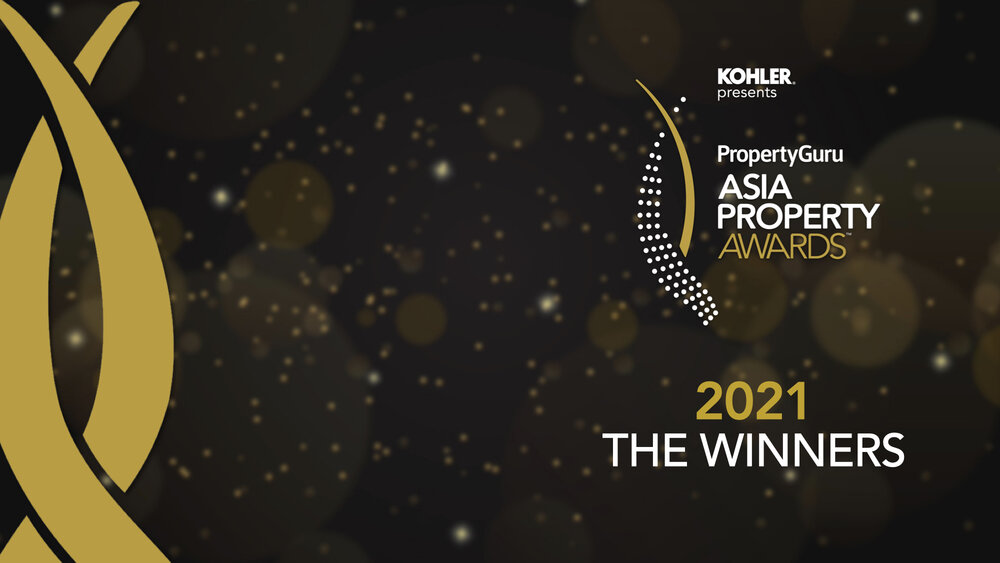 THE BEST OF ASIA DISTINGUISHED IN CELEBRATORY VIRTUAL FINALE OF THE 2021 PROPERTYGURU ASIA PROPERTY AWARDS SERIES
Sinar Mas Land bests nine companies across the region for the coveted title of Best Developer (Asia), one of seven regional wins for Indonesia
Country winners from Vietnam, Mainland China, Hong Kong, Singapore, Philippines, Thailand, Cambodia, and Greater Niseko (Japan) collect coveted regional accolades at innovative virtual gala celebration
Liam Wee Sin, Group Chief Executive of UOL Group Limited, accepts the 2021 PropertyGuru Icon Award
PropertyGuru Group, Southeast Asia's leading property technology company, revealed today the winners of the 16th Annual PropertyGuru Asia Property Awards Grand Final, presented by Kohler and supported by Leading Real Estate Companies of the World®.
The 2021 PropertyGuru Asia Property Awards series culminated in the celebratory virtual finale that accoladed Asia Pacific's most illustrious, exemplary developers, developments and designs in 31 categories. The innovative celebration, filmed according to current health and safety protocols, made its global premiere over various digital platforms, including the awards programme's official website AsiaPropertyAwards.com, as well as YouTube, Facebook, and LinkedIn. Highlights of the show are set to air on the History Channel, the official cable TV partner of the awards.
For the first time in the history of the awards, a company from Indonesia, Sinar Mas Land, won the title of Best Developer (Asia), besting nine country winners from around the region. It marks one of seven Best of Asia titles presented to companies representing Indonesia this year, including Best Mixed Use Developer (Asia) for PT Metropolitan Kentjana Tbk, which also won Best Retail Development (Asia) for Pondok Indah Mall 3; Best Commercial Developer (Asia) for Agung Sedayu Group; and Best Boutique Developer (Asia) for Farpoint. Paramount Petals by Paramount Land won Best Township Masterplan Design (Asia) while SMI Tower by Simbiotik Multitalenta Indonesia won Best Office Architectural Design (Asia).
Vietnam gained six regional wins, including the Best Lifestyle Developer (Asia) title for Gamuda Land (HCMC) JSC. and Best Sustainable Developer (Asia) for CapitaLand Development (Vietnam).
Projects from Hong Kong gained two regional wins: Best Housing Development (Asia) for Mt. La Vie by Sino-Ocean Group and Best Mixed Use Architectural Design (Asia) for Commercial Development at Kiu Tau Wai, Yuen Long by Atelier Global.
Singapore scored four regional wins, including the all-new award of Best Hospitality Developer (Asia) for UOL Group Limited.
The Philippines and Thailand collected two regional wins each. The Best Industrial Developer (Asia) award was presented to Aboitiz InfraCapital, Inc. (Integrated Economic Centers) while the Best Township Development (Asia) award went to Davao Global Township (DGT) by Cebu Landmasters, Inc. Kimpton Kitalay Samui by Choengmon Real Estate Company Limited was named Best Hotel Development (Asia) while Maison Blanche – Sukhumvit 67 by Baan Sasidara Co., Ltd. garnered the title of Best Housing Interior Design (Asia).
The award of Best Breakthrough Developer (Asia), one of nine Developer categories this year, was presented to Mekong Land Development Co., Ltd. from Cambodia.
From Greater Niseko in Japan, SC Global Developments Pte Ltd won Best Condo Interior Design (Asia) for Setsu Niseko.
The 2021 PropertyGuru Icon Award, a title decided by editors of PropertyGuru Property Report Magazine, was presented to Liam Wee Sin, the Group Chief Executive of UOL Group Limited.
Liam Wee Sin said: "This award is a testimony to the hard work and resilience of my people at UOL Group Limited and Pan Pacific Hotels Group amidst a challenging business environment."
About 135 companies were in contention for this year's regional accolades. The shortlist had been selected from the elite pool of award-winning companies and projects distinguished by the PropertyGuru Asia Property Awards' series of hybrid and virtual gala celebrations in 2021.
Hari V. Krishnan, Chief Executive Officer of PropertyGuru Group, said: "The PropertyGuru Asia Property Awards series has become the Gold Standard of real estate in 16 markets over the last 16 years. This year's award recipients remind us that recent setbacks neither hinder nor diminish the fundamental value of celebrating success. In 2021, the PropertyGuru Asia Property Awards have encouraged developers, large-scale investors, and designers to become better versions of themselves, creating the next generation of real estate developments and helping industry stakeholders make higher-quality decisions than ever. Congratulations to all our winners!"
Jules Kay, Managing Director of PropertyGuru Asia Property Awards and Events, said: "There's no doubt that the PropertyGuru Asia Property Awards have become the most respected and sought-after real estate awards series in the Asia Pacific region. When we switched to a virtual platform last year in many countries, our digital and hybrid gala presentations were viewed by over half a million people across 11 regional markets. This year, we have granted over 360 awards in our country series. And through this recognition of developers' varied achievements, we hope to motivate leading industry players as they continue to break the boundaries of development and design and stay resolute in their mission to uphold the Gold Standard in real estate, no matter the challenges."
The independent jury behind this year's Grand Final consist of the head judges of participating markets in the awards programme: Thien Duong, Awards Grand Final Chairperson and Managing Director of Transform Architecture (Vietnam); Amit Khanna, Managing Director, Phoenix Advisers (India); Bill Barnett, Founder and Managing Director, C9 Hotelworks (Greater Niseko); Christophe Vicic, Country Head, Jones Lang LaSalle Philippines, Inc. (Philippines); Doddy A. Tjahjadi, Managing Director, PTI Architects (Indonesia); Ken Ip, Assistant General Manager and Group Head of Marketing at B.S.C. Group (Mainland China); Kristin Thorsteins, Head of Partnerships – SEA, IWG PLC (Singapore); Lui Violanti, Regional Manager for Western Australia, Inhabit Group (Australia); Dr. Nirmal De Silva, Director and CEO, Paramount Realty (Sri Lanka); Paul Tse, President, Board of Directors, Macao Association of Building Contractors and Developers (Hong Kong and Macau); Prem Kumar, Deputy Managing Director, Jones Lang Wootton (Malaysia); Sorn Seap, Executive Vice President, Cambodian Valuers and Estate Agents Association (Cambodia); and Suphin Mechuchep, Chairperson, JLL Thailand (Thailand).
HLB, the leading international accounting and advisory firm, maintained the fairness, transparency and credibility of the judging process. These were made possible by the leadership of Paul Ashburn, Co-Managing Partner of HLB Thailand and ASPAC Leader at HLB Real Estate Group.
Since it was established in Thailand in 2005, the PropertyGuru Asia Property Awards programme has expanded to become the Gold Standard of real estate in 16 property markets, including Australia, Greater Niseko (Japan), India, Mainland China, Hong Kong, Macau, and Sri Lanka.
Organised by PropertyGuru Group, the 16th PropertyGuru Asia Property Awards Grand Final is supported by platinum sponsor Kohler; gold sponsor Leading Real Estate Companies of the World®; official portal partners Batdongsan.com.vn, DDProperty.com, PropertyGuru.com.my, PropertyGuru.com.sg, and Rumah.com; official cable TV partner History Channel; official magazine PropertyGuru Property Report; official charity partner Right To Play; official ESG partner Baan Dek Foundation; supporting associations Asia MarTech Society, British Chamber of Commerce Thailand, Ceylon Institute of Builders, Design Epoch, Global Design Awards Lab, Green Building Consulting & Engineering, and Singapore Estate Agents Association; and official supervisor HLB.
For the full list of 2021 Regional and Country Winners, visit the official website: AsiaPropertyAwards.com.