Medical essentials to hospital and employee care packages donated by Australia-based Madura Tea Estates facilitated by Mabroc Teas – Sri Lanka
Australian-based Madura Tea Estates donated life saving medical essentials to Kiribathgoda Base Hospital and supplement ongoing employee welfare initiatives which was facilitated by their longstanding partner – Mabroc Teas (Pvt) Ltd. a Company within the Hayleys PLC Group, which was in response to challenges brought on by the current economic situation in the country.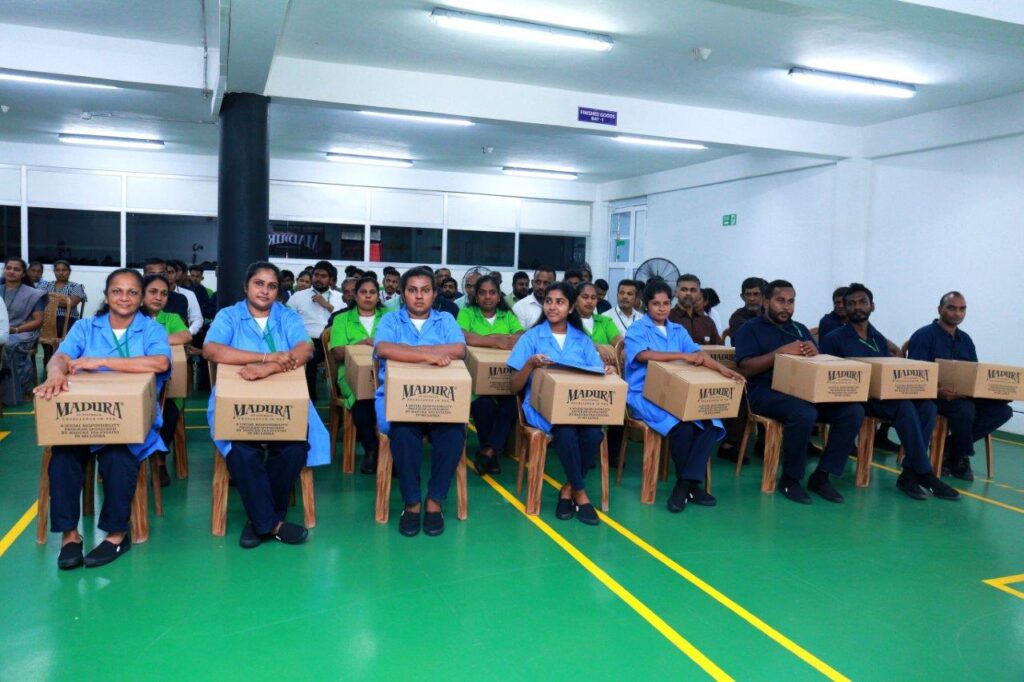 During their recently-concluded visit to Sri Lanka, Mr. Gary Davey – Director of Madura Tea Estates and his colleague Mr. Charles Davey implemented a multifaceted social responsibility programme to the value of AUD 10,000.
In support of the Hayleys Group's conglomerate-wide focus on donations to hospitals, Madura Tea Estate donated direct relief in the form of live-saving medical essentials valued at approximately Rs. 660,000 to the Kiribathgoda Base hospital.
The Australian importer of Ceylon Tea also donated Rs. 1.87Mn through dry rations to Mabroc staff members at clerical levels and below, and by opening savings accounts for their children under the age of five.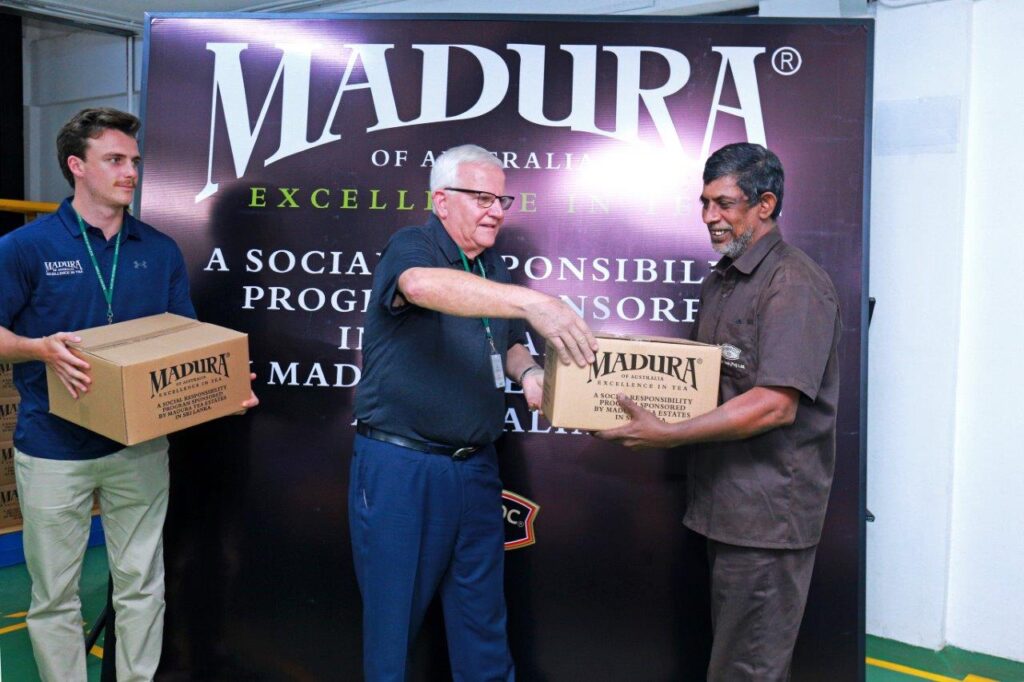 Mr. Gary Davey – Director of Madura Tea Estates said, "Sri Lanka is going through a challenging period and we are pleased to have had the opportunity to join hands with Mabroc Teas, our long-standing tea export partner. We were inspired by the actions of their parent company, Hayleys Group, and wanted to join their cause through this social responsibility programme to aid vulnerable communities and support efforts to care for their employees during these difficult times."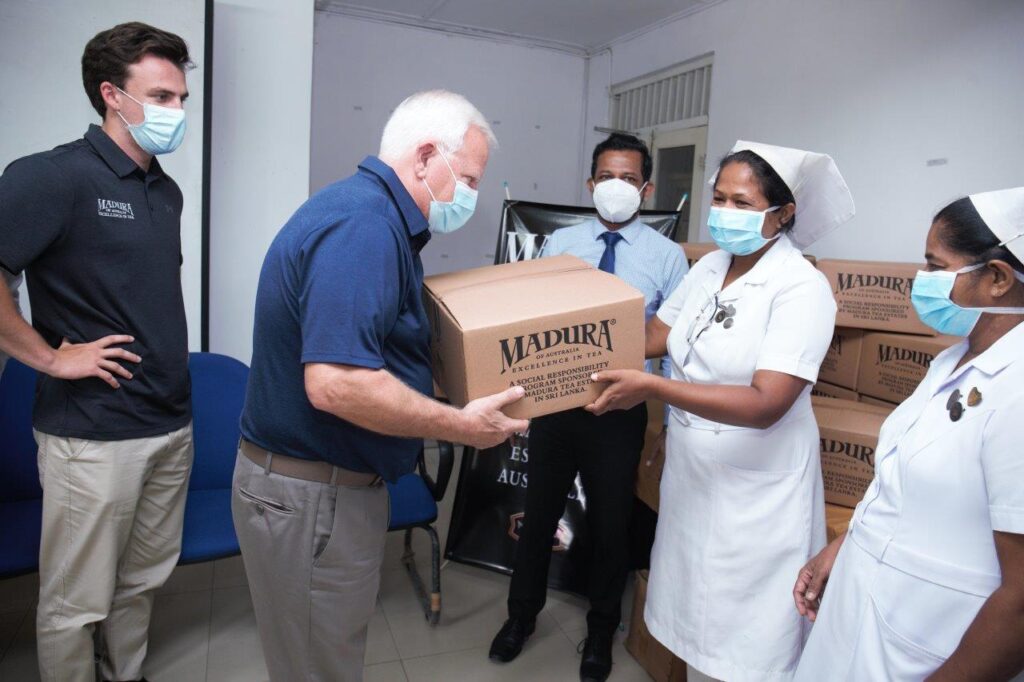 Niran Ranatunga, Managing Director Mabroc Teas, said "Our association with Madura Tea Estates, our oldest Ceylon Tea importer, goes back to when Mabroc was incorporated in 1988. Thus, as one of our longest standing import customers, we welcomed and greatly appreciated their efforts to stand with Sri Lanka, our own employees and our communities in need, to make a difference."
Mabroc Teas (Pvt) Ltd is a leading Tea exporter to over 50 countries across the world. The Sri Lanka based Mabroc Teas is a subsidiary of Hayleys plantation sector, which is renowned as one of the largest Tea producers in the country. Since 1988, Mabroc supplies pure Ceylon Tea to the world and is currently the 9th largest Tea exporter in Sri Lanka.
A pioneer in earliest sustainable Tea plantations in Australia, Madura Tea Estates import, blend and package premium teas under "MADURA" brand which is successfully marketed in Australia. The Madura Tea Estates, blending and packing facility is located among the pristine rainforests and rural farmland of Northern NSW.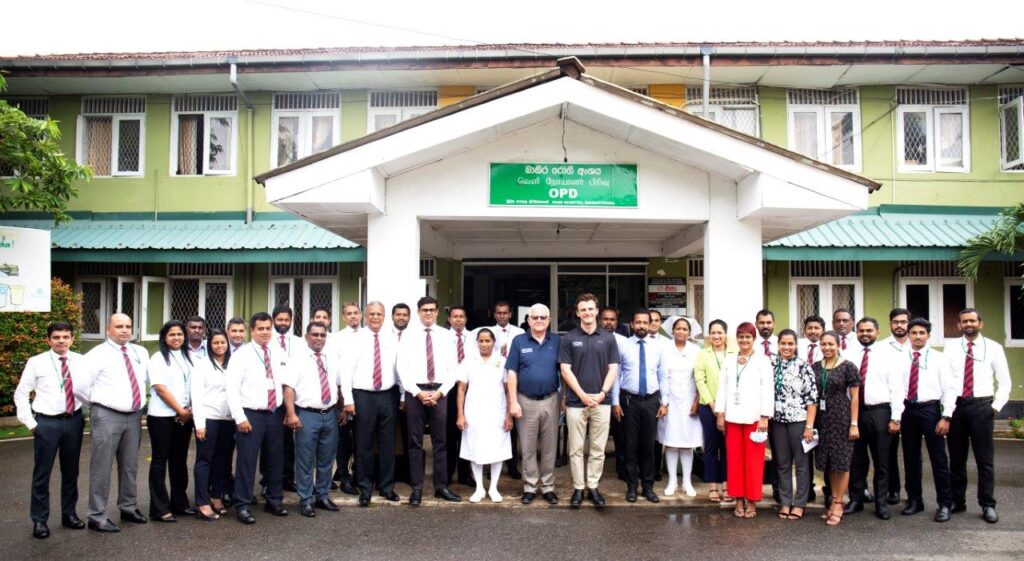 ENDS