The Rotaract club of IIT continues to break the stigma and address concerns revolving around Menstruation and feminine hygiene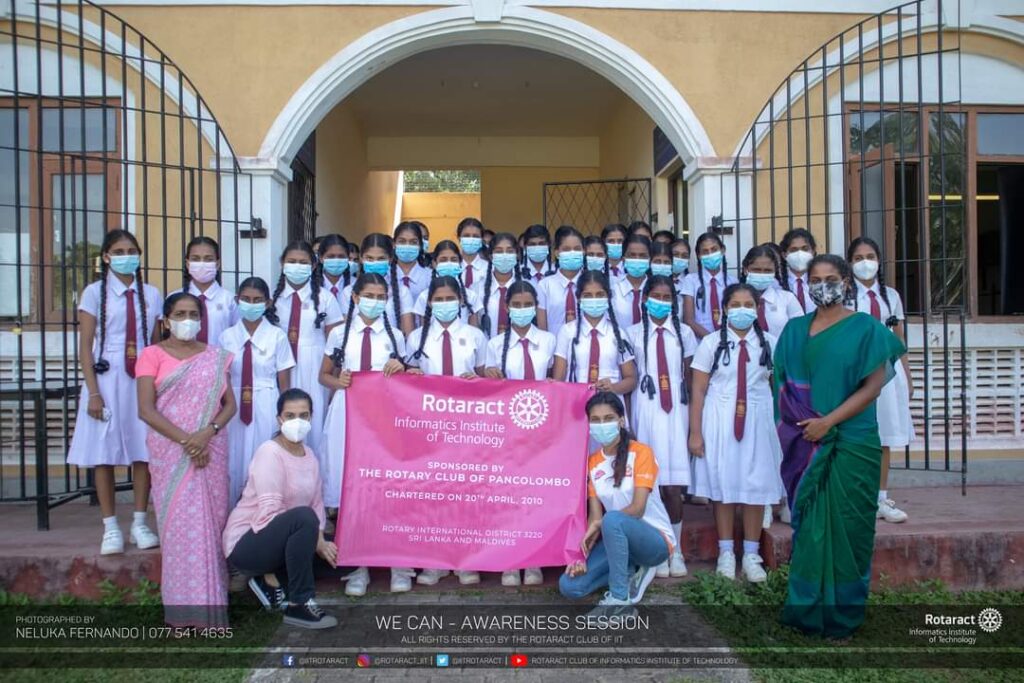 Menstruation, also defined as menses, menstrual period, cycle, or period is a significant, common change that all women undergo as their bodies develop. However, in today's day and age the term 'menstruation' is redefined to be a term that is used to distinguish a woman and sometimes, even a reason for society to look down upon. As a result, most women find it uncomfortable, and some even hide in shame. But is a normal bodily change, which is beyond a woman's control, really a reason for her to feel that way?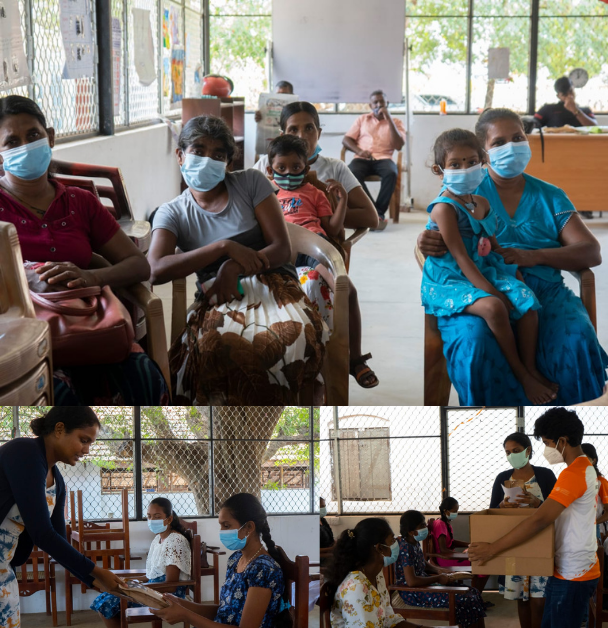 The answer is no — there are plenty of reasons why you should feel comfortable and confident as a woman, during your period. Firstly, menstruation is an indication of good health. For women, menstruation is a sign that your body is healthy and functioning properly. It is a natural bodily process that happens every month to millions of women, and it does not mean that you are 'dirty' or 'unclean'.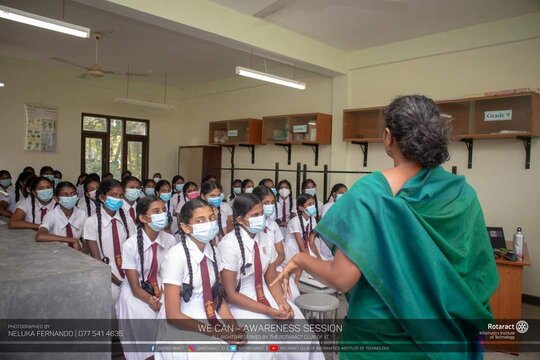 The word 'menstruation' has been effortlessly stigmatized in society that even after all these years of evolution, the subject remains a taboo. Women are taught and obligated to keep this topic a secret, and the word is hardly mentioned out loud in public. This results in creating a world where women are uncomfortable with their own bodies, and they do not talk about menstruation openly with others. Nevertheless, it also creates an obstacle for women to discuss various challenges and issues they face during menstruation.
The Rotaract Club of IIT initiated 'Project WeCan' after recognizing the need to break the taboo surrounding the topic of 'menstruation' and to raise awareness to different concerns and challenges encountered by women. This project, which is being carried out for the second year, focuses on drawing the societies attention to normalizing the term 'period' by highlighting areas such as the taboo encompassing menstruation, the absence of awareness on various concerns and challenges faced by women, the lack of access to hygiene products, etc. The project has so far reached out to many women across the nation and provided them a platform to share their experiences and concerns.
The first phase of the project was an online PR campaign to raise awareness on topics related to menstruation. The campaign included articles, videos, and other content that were focused on reaching out to a large number of people. The goal of this campaign was to create awareness on different concerns and challenges encountered by women during their period, and to break the taboo surrounding menstruation in society. With significant beacons in Sri Lanka, such as Gangulee Walpola, Vishi, Pravin, Bavitra Sharma, Anisha Rajapaksa joining the campaign, the campaign managed to reach a larger audience, especially on tiktok under the hashtag of '#ProjectWeCan'. Additionally, there were several videos shared by DRR Rtn. Rtr. PP Akhila Wijethunga and DRRE Rtn. Rtr. PP Ahamed Husain and many other young men from within the Rotaract movement, with the objective of breaking gender inequality around menstruation and period talk.
One of the major focuses of the project was to promote the use of reusable menstrual products. Which is a major positive contributor to environmental pollution and waste, on the other hand, also helps in reducing the use of non-biodegradable products by conserving the environment. The Rotaract Club of IIT, in collaboration with Momiji Natural, was able to provide reusable pads to 125 girls from low-income homes across the country. The significance of these pads is that they can be used over and over again for up to 5 years. Not only does this help the environment by promoting reusable menstrual products, but it also assists people from low-income households in dealing with the high costs of sanitary napkins due to current taxes. Furthermore, a website has been built to promote the usage of reusable sanitary napkins and to make these facilities more available to the general public. Anyone in need of a reusable sanitary pad can request one from the Rotaract Club of IIT through the website. The club hopes that by doing so, it would be able to reach out to more people in need of sanitary napkins and other menstrual-related difficulties.
It is important that both girls and boys are educated on menstruation so that they can fully understand this masked topic and normalize it in daily conversation as talking about menstruation openly helps break the stigma around this topic. With this intention in mind, the Rotaract Club of IIT, together with Ms. Nadeesha Paulis, journalist, writer, period cup advocator and founder of 'Happy Bleeding', held awareness sessions in 5 schools across the country, educating both school boys and girls on the importance of breaking the stigma surrounding menstruation and addressing the issues of menstrual hygiene. To date, this project has reached out to over 1000+ young girls and boys and contributed to menstrual hygiene education in schools across the country.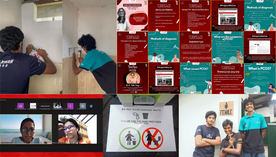 The second major focus of Project "WeCan" was to introduce the concept of female-friendly washrooms. Currently, there are very few female-friendly washrooms in public places such as public sector transport areas, offices and schools. The lack of female-friendly washrooms makes it difficult for women to utilize hygiene products such as sanitary pads and towels when the need arises. The project has so far succeeded in raising awareness on the need for female-friendly washrooms and has also succeeded in reconstructing female-friendly washrooms in 5 schools in Sri Lanka.
It is high time that we, together as individuals, break the stigma surrounding the topic 'menstruation' while it is our duty to take the necessary measures to make sure that the issues faced by women who are menstruating are addressed in a manner that is sensitive to the needs of women. Project "WeCan" was successfully concluded on May 28th, significantly known as Menstrual Hygiene Day, after reaching out to a massive audience, and making a positively substantial impact on society, by taking numerous measures to overcome the taboo around the topic of "menstruation."