Huawei Launches ADN Solution for Enterprises, Bringing Intelligent Connectivity Within Reach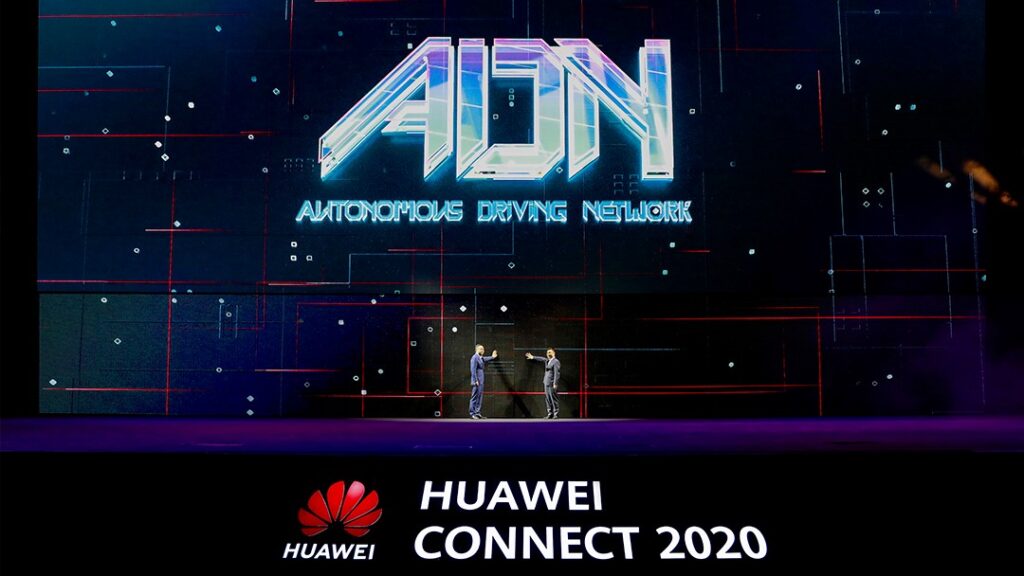 At HUAWEI CONNECT 2020, Huawei officially released its Autonomous Driving Network (ADN) solution for the enterprise market. This future-proof solution brings intelligence to networks and completely integrates artificial intelligence (AI) capabilities at the network element (NE), network, and cloud layers. As such, it drives enterprise networks towards the autonomous driving era and empowers hyper-automated digital services and operations across industries.
With the ongoing development and adoption of next-generation mobile Internet technologies, represented by the Internet of Things (IoT) and 5G, we are quickly approaching an intelligent world where all things are connected, all things are sensing, and all things are intelligent. As such, enterprise networks will extend from office to production, change from static configuration to on-demand adjustment, and transform from single-domain management to network-wide collaboration. Furthermore, network boundaries will expand, network quality attributes will increase, and network operations and maintenance (O&M) will undergo a qualitative change.
According to Huawei's Global Industry Vision (GIV) 2025, 97% of large enterprises will be using AI by 2025. Enterprise networks that integrate AI capabilities can overcome the limitations of manual O&M efficiency, achieving autonomous driving with high levels of automation and intelligence. Once built, ADNs pave the way for enterprises' digital service innovation and agile operations.
Lu Hongju said: "Huawei plans to fully introduce AI into the connectivity field and build ADNs, thereby enabling networks to evolve from simple automation to hyper automation with human-machine collaboration. We also expect to achieve level-3 conditional autonomous networks in three years, level-4 highly autonomous networks in five years, and level-5 fully autonomous networks in seven to ten years."
By completely integrating 3-layer AI capabilities, Huawei ADN ultimately aims to build a self-organizing, self-healing, and self-optimizing autonomous network that can self-iterate and self-evolve. This future-proof network accelerates agile innovation of enterprise digital services, enables ultimate experience with customer services, and implements intelligent O&M of enterprise networks.
NE+AI: AI is introduced to NEs in order to create digital intelligent NEs. In this way, each NE and the entire network are endowed with more precise insights, processing, and inference execution.
Network+AI: AI is used to reinvent the network management system (NMS). By building a digital twin of a network through an intelligent management and control system, the network can be controlled dynamically and managed in a closed-loop manner. Key enablers include automatic deployment, pre-event simulation, post-event verification, prevention and prediction, and proactive optimization.
Cloud+AI: Network AI training and model services are provided on the cloud. The software systems and AI models on devices and networks are continuously upgraded to boost the autonomous driving capabilities. As a result, the more we use the network, the more intelligent it will become.
Huawei ADN is an all-encompassing solution that consists of intelligent campus, IP WAN, optical transport, and data center network devices; iMaster NCE and iMaster MAE (intelligent network management and control systems that integrate management, control, and analysis); and two major cloud service products (network AI service and cloud managed network service). This solution stands out with extensive innovations in all-scenario, full-series system architectures, O&M models, and business experience.
The next decade will be the golden age for intelligence. Huawei ADN will enable enterprises of all sizes to smoothly transition to the autonomous driving era, bringing intelligent connectivity within reach. By empowering intelligent connectivity, Huawei will continue to work with all stakeholders across all industries to scale new heights and create new value together.
-End-