HDC.Cloud 2021: Huawei Releases Six Groundbreaking Products to Supercharge the Cloud and Intelligent Transformation of Business
At the Huawei Developer Conference (HDC.Cloud) 2021, Huawei launched six innovative products and services, including HUAWEI CLOUD CCE Turbo cloud container cluster, CloudIDE intelligent programming assistant, GaussDB (for openGauss) database, Trusted Intelligent Computing Service (TICS), Pangu Model (including the world's largest Chinese NLP model and CV model), and infrastructure software for diversified computing. These six products deliver new levels of efficiency and quality to help developers push new frontiers. Huawei also announced a US$220 million investment into its Huawei Developer Program 2.0 this year. The Huawei Developer Program 2.0 will include the newly announced HUAWEI CLOUD Partner Innovation Program, Kunpeng OpenMind Project, and Ascend OpenMind Project. This rich package of support will help to continuously foster a robust ecosystem around HUAWEI CLOUD, Kunpeng, and Ascend.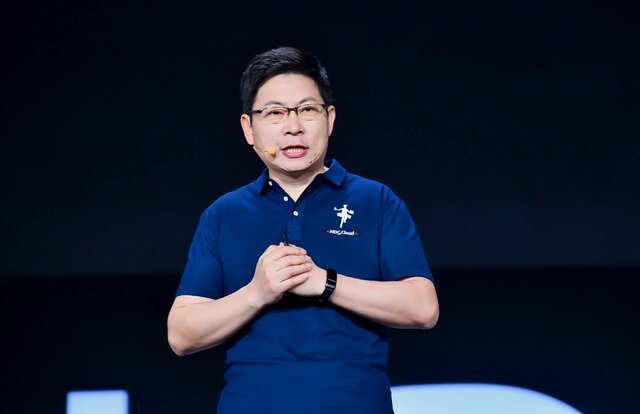 HDC.Cloud 2021 takes place in the University Town in Shenzhen, China. The three-day event will feature keynote speeches, technical summits, training camps, code labs, developer carnivals, and a variety of forums featuring teachers, young talents, and Huawei luminaries. This event brings together the industry's top minds, talent from the academia, as well as leaders from the developer ecosystem, together to discuss the latest trends in cloud, AI, computing, and open source.
Richard Yu, Executive Director of Huawei, and CEO of Huawei's Cloud BU and Consumer Business Group, opened the event with a keynote speech. Yu said, "By 2025, 100% of enterprises around the globe will be utilizing cloud technology. Cloud is the future of the ICT industry and the foundation for enterprises' digital transformation. Developers are the soul of the industry. Huawei will continue to open its technological innovation capabilities and work with developers and partners to accelerate the cloud and intelligent transformation of business."
Since the release of the Huawei Developer Program in 2015, Huawei has been committed to a philosophy of open hardware, open source software, partner enablement, and talent development, as it works to build a constantly prosperous industry ecosystem. Up to now, HUAWEI CLOUD, Kunpeng, and Ascend have attracted 2.4 million developers. HUAWEI CLOUD IaaS ranks No. 2 in China and No. 5 in the world, making it the fastest-growing mainstream cloud vendor. Partner-shipped products based on the Kunpeng motherboard accounted for 52% of the total Kunpeng-based product shipment in 2020. Three open source communities, openEuler, openGauss, and MindSpore, have been built around operating systems, databases, and AI frameworks. These communities are now taking shape and thriving. Huawei has worked with the Ministry of Education of China to build an intelligent foundation for collaborative education of talent. To date, Huawei has worked with 72 universities in China, offering more than 1,000 courses, training more than 1,500 teachers, and the company plans to provide software development training to 3 million university developers over the next five years.
The annual event of Huawei's ICT infrastructure business for global developers, the Huawei Developer Conference (HDC.Cloud) 2021 are held from April 24 to 26, 2021 in Shenzhen, a city on the South coast of China. Themed "You make all the difference", this event brings together industry leaders, Huawei scientists, top experts, young talent, and developers to discuss the innovation and application of the latest ICT technologies, such as cloud, computing, and AI, across industries. Every developer has a part to play as the world surges forward towards an intelligent era. Every developer makes a real difference. For more information about the conference, visit: https://developer.huaweicloud.com/intl/en-us/HDC.Cloud2021.html.